Posted on
Pancake Batter Chicken Bites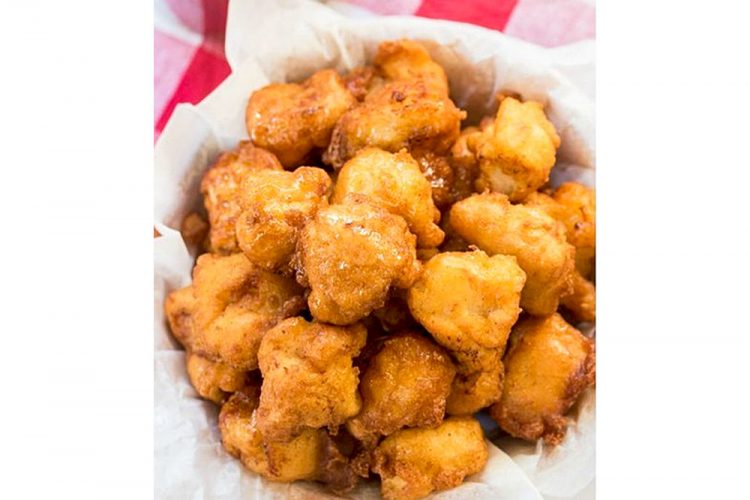 I can tell you right now, I had been putting cubes of left over KFC in pancake batter and frying it long before I came across this recipe and it's definitely good.
You will need:
3 boneless skinless chicken breasts (Turkey breast or other boneless chicken parts)
1/ 4 cup sugar
2 Tablespoons Cinnamon
2 cups Pancake mix
1 cup milk
2 eggs
1 quart vegetable oil
1/ 4 cup maple syrup
1 Tablespoon Green seasoning
Salt
Method:
Cut the chicken into bite-sized pieces. Lightly add some green seasoning and a pinch of salt. Refrigerate. In a large bowl, combine the pancake mix, sugar, cinnamon, milk, and eggs.
Transfer the chicken into the bowl and mix to thoroughly coat. Place in the fridge while you heat the oil for frying. Heat the oil in a deep fryer, frying pan or pot and gently drop in each piece of chicken, cook until golden brown, and use a slotted spoon to transfer to a plate lined with paper towels to absorb excess oil. Serve with maple syrup for dipping or drizzle it right onto the chicken & serve!