Posted on
Easy Bolognese Sauce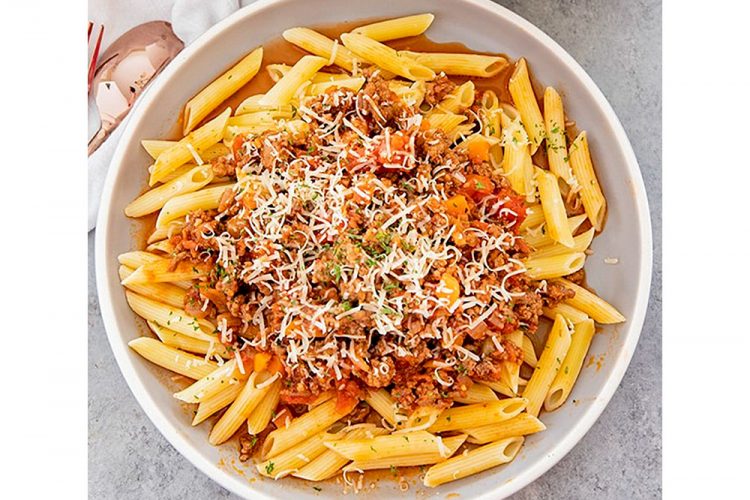 You will need:
2 Tablespoons Butter
1 Tablespoon Oil
1 Large Onion, Finely Diced
1/ 4 Cup Diced Carrots
4 Cloves Garlic, Minced
1 Pound Ground Beef
1 Pound Italian Sausage (optional)
1/ 4 Cup Beef Broth or Red Wine
15 Ounce Can Tomato Sauce (or pasta sauce)
1 teaspoon granulated sugar
1 teaspoon Salt
2 teaspoons Italian Seasoning
1/ 2 Teaspoon Pepper
1 Pound Pasta, Cooked
Parmesan Cheese for serving, optional
Method:
Heat the oil and butter in a large pot over medium-high heat. Add the onion and carrot and cook, stirring occasionally for 5 minutes until tender. Add the garlic cloves and cook, stirring constantly for 1 minute. Add the beef and Italian sausage to the pot and cook, breaking up the meat, until no longer pink. Pour the wine or beef broth into the pot and use a wooden spoon to scrape up any browned bits from the bottom of the pot. Add the tomato sauce, sugar, and seasonings to the pan. Allow the mixture to come to a simmer, reduce heat to low and continue simmering for at least 15 minutes and up to 30 minutes for best flavor.
Serve with your favorite cooked pasta and parmesan cheese.