Posted on
Boston Cream Pie Poke Cake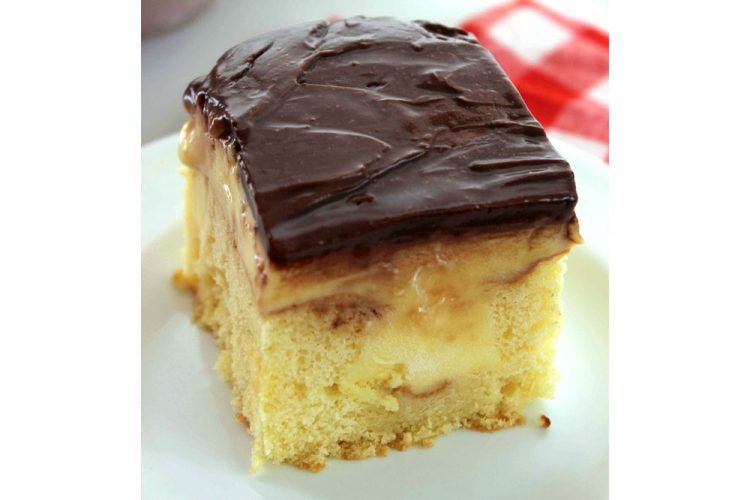 Having a gathering soon? Add this to your menu and it will surely impress.
You will need:
Cake
2 cups sugar
4 eggs
2 1/2 cups all-purpose flour
1 cup milk
3/4 cup vegetable oil
2 1/4 tsp baking powder
1 teaspoon vanilla
Filling
2 boxes instant vanilla pudding according to box directions.
Ganache
8 ounces chocolate chips
1 cup heavy cream
Method:
Beat eggs and sugar until combined. Add flour, milk, oil, baking powder and vanilla. Mix just until combined. Pour into 9×13 pan that is greased. Bake at 350º for 40-50 minutes until toothpick comes out clean. Once out of the oven, use a wooden spoon handle to poke unified holes throughout the cake. Prepare pudding according to box directions and pour over the cake. Let cool. For ganache, heat heavy cream just to a boil. Pour over the chips and let sit 2 minutes. Whisk until smooth. Pour through sieve to strain. Let cool a few minutes and pour over pudding layer. Chill until cold and then cut.
Tip – You can use a cake mix of your choice. Prepare as normal.