Posted on
Cherry Pie filling cake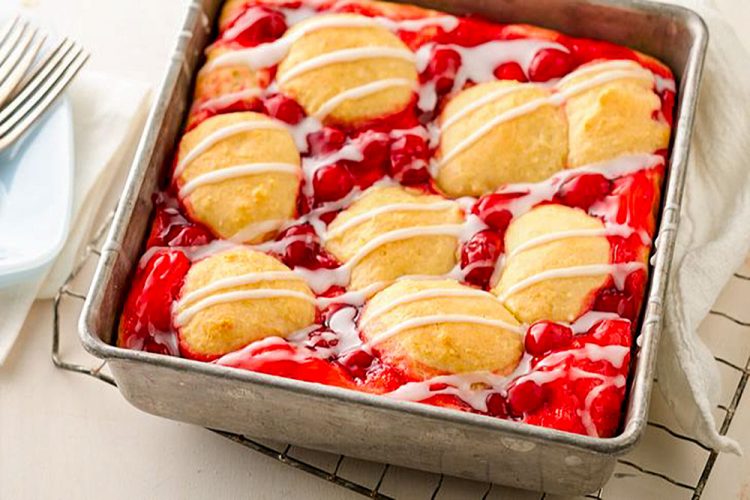 This is an absolutely delicious dessert that I like to make for a Sunday afternoon treat. Warm with a side of ice-cream or whip cream and believe me, you won't be disappointed.
You will need:
1 cup butter
1/ 2 lb sugar (less if its brown sugar)
4 eggs (5 if they are small)
1 tsp vanilla essence
Juice of half a lime
1/ 2 lb + 1/ 3 cup flour
1 tsp baking powder
1 can cherry pie filling
Method.
Heat oven to 350. Mix butter and sugar in a bowl until light and fluffy. In a separated bowl beat eggs, essence and lime until fluffy as well. Combine flour and baking powder. Add the butter mixture in with the egg mixture, then add the flour. Make sure the batter is well beaten and fluffy. As you can see fluffy is a key word in this recipe. Grease and flour a 10×10" pan and pour most of the batter into the pan. Spoon cherry pie filling onto batter then spoon remaining batter over the filling. Bake for 45m or until golden brown. Serve warm.
Tips – Any pie filling can do as well as any cake pan size.