Posted on
Fudge Fingers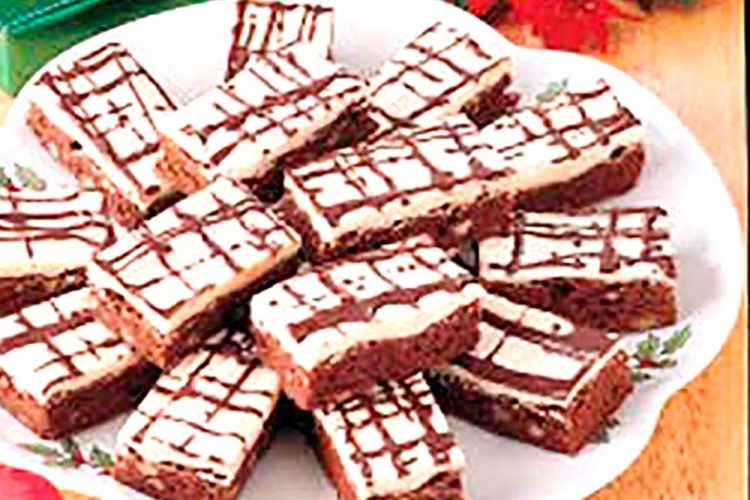 You will need:
2/3 cup butter
4 squares (1 ounce each) unsweetened chocolate
4 eggs
1 tsp salt
1 1/2 cups sugar
1 1/2 cups all-purpose flour
1 tsp baking powder
1 cup chopped pecans
Browned Butter Frosting:
1/ 2 cup butter
1/ 3 cup whipping cream
2 tsp vanilla extract
4 cups icing sugar
Heat butter in a saucepan until golden brown, about 7 minutes. Remove from heat then add cream and vanilla. Beat in sugar until smooth and thick.
Glaze:
1 square (1 ounce) unsweetened chocolate
1 tbsp butter
Melt chocolate and butter in a microwave or double boiler or small saucepan (on very low). Cool slightly.
Method:
In a microwave or double boiler or small pot, on very low heat, melt butter and chocolate and cool for 10 minutes. In a mixing bowl beat eggs and salt until foamy. Gradually add sugar; mix well. Stir in chocolate mixture. Combine flour and baking powder; gradually add to chocolate mixture. Stir in pecan. Pour into a greased 15 x 10 x 1 inch baking pan. Bake at 350 for 20 – 25 minutes until a toothpick inserted near center comes out clean. Let cool. Frost bars and drizzle with glaze.