Posted on
In Memoriam – STANLEY MORRIS QUAMMIE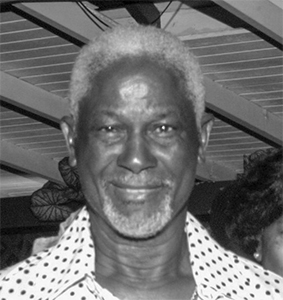 STANLEY MORRIS
QUAMMIE
Sunrise: 21 January 1930
Sunset: 3 May 2020
The family of Stanley Morris Quammie of Prospect, fondly known as SMQ, sincerely thank our extended family, friends, neighbors and colleagues for their prayers, phone calls, flowers, cards of condolence and for attending his funeral. Mrs. Rosemarie 'Tom' Corke and husband Mr. Lyder Corke, we are forever grateful to you for being Dad's loving and dedicated caregivers. Gennine, you sustained him with songs and the healthful soups that you lovingly prepared just the way he liked it "Tremendous".
As we say goodbye to this giant in our life, we appreciate Pastor Stephen Ollivierre and the entire Faith Temple community for a beautiful and comforting ministry; the EverReady Funeral Home, Director Kirth Mills and staff for their care, support and dignified funeral arrangements. Jeffrey Balcombe, your live-stream meant the miles did not separate us.
A very special thanks for the personal tributes from Prime Minister The Hon. Ralph Gonsalves read by The Hon. Louis Staker, and from Ms. Clare Keizer, Editor of Searchlight Newspaper and our family's longtime friend.
You are forever in the hearts of your brother Casper, children Ken, Ricky, Alison, Leslie, Shona and Albert and long-time partner and friend Jacqueline Charles.
"I carry your heart with me, I carry it in my heart" – E.E. Cummings