Posted on
In Memoriam – Marjorie Balcombe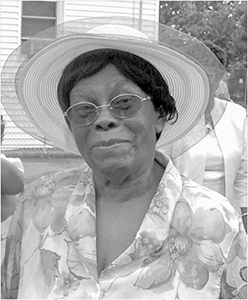 In loving memory of
Marjorie Balcombe
of O'Brien's Valley who departed this life on 16th May 2010.
You were a wonderful mother.
For us there was no earthly other
You impacted our lives completely
You fought our battles so bravely.
We know you had to go some day
Never expected it to happen that way.
Although you've gone for ten years
You are very much alive in our hearts.
Your labors were not in vain. Rest in peace
Fondly remembered by children: Carmel, Ada, Selma, Bernadette, Erla, Anthony, Dave, Marcelle, grand children, great grand children, other relatives and friends.