Posted on
In Memoriam – Mildred Williams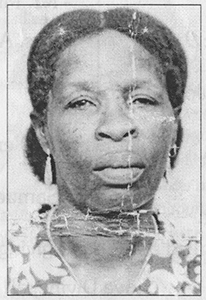 In loving memory of a dear mother
Mildred Williams
of Campden Park, who passed away on 5th May 2000.
Mummy twenty years have passed since you left us. But memories of you will always be with us, for death is not the end, nor may it ever part those whom we love so dearly, and who are cherished in the heart.
Forever loved and remembered by your daughters, son, grand and great grandchildren.
Rest in everlasting peace.