Posted on
In Memoriam – Patricia Linette Maloney Providence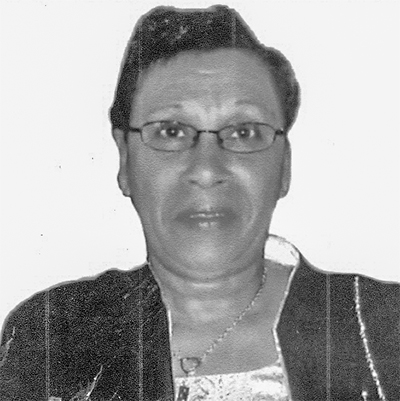 In loving memory of
Patricia Linette Maloney Providence
of Upper Edinboro and Brooklyn New York
Sunrise: 28th May, 1949
Sunset: 21st April, 2019
There's an open gate at the end of the road
through which each must go alone
and there's a light we cannot see, our master claims his own
Beyond the gate our loved ones find happiness and rest
and there is comfort in the thought, that a loving God knows best
for we know not where the islands lift their fronded palms in air
we only know she cannot drift beyond Gods love and care
so continue to rest in peace
we are still remembering you fondly. So sleep on
Patsy we know God has you in his arms, we have you in our hearts.
fondly remembered by your loving son Keesean and family, sisters Hermina Cambridge and family, Nina Maloney, Maureen John and family, Gaylene Martin and family, Jose Providence, brothers Lennox, Clifford and Errol Providence and their families other relatives and friends.
Gone but not forgotten may light perpetual shine upon you.
Rest in Peace.