Posted on
In Memoriam – Mr Ulric Hercules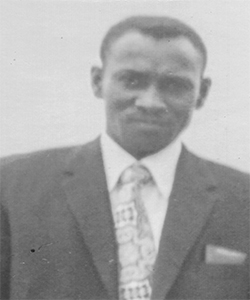 This year marks the eighth anniversary of the death of our dearly beloved,
Mr Ulric Hercules
, who was taken
from us on
24 February 2012.
Death by murder is a heartache only God can heal, but our memories are treasures no one can steal. We will never forget your smile or the echo of your laughter. You will always be missed by your wife, daughter, granddaughter and great-granddaughter.
Revelation 21:5: And he that sat upon the throne said, behold, I make all things new.
Isaiah 26:3: He will keep them in perfect peace.