Posted on
In Memoriam- Miss Violet Iona Derick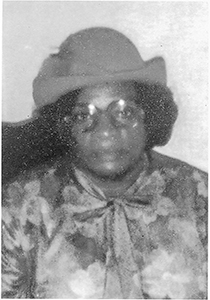 In loving memory of
the late
Miss Violet Iona Derick
of Sion Hill and
Cane Garden
Sunrise on the 1st July 1924
Sunset on the 30th March 2013
Your gentle face and patient smile
With sadness we recall
You had a kindly word for each
And died beloved by all.
I know I can't be with you now
And you can't be with me
But safe inside my heart you will stay.
That is where you will always be.
Missed beyond measure, by your children, grandchildren, other relatives and friends.