Posted on
In Memoriam – MONIVET SENWRIGHT PHILLIPS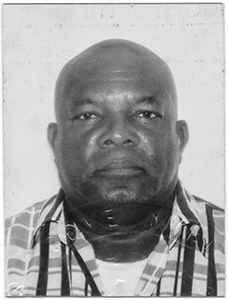 MONIVET SENWRIGHT PHILLIPS
better known as Jungo, Raphael or Stone
of McCarthy Village, Enhams
Sunrise:
September 23rd, 1950
Sunset: March 6th, 2019
One year has passed since you left
and it still seems like yesterday.
All we have now are memories and
the sound of your voice and that infectious laugh filling the air.
I smile or even laugh out loud as I hear your laugh echoing in the stillness
Sleep on Daddy
Remembered by your children Teshorne, Linnette, Violet, Leroy, Luann, Avian and Xaverna; grandchildren, other relatives and friends.