Posted on
In Memoriam – Agassi Maurizio Fraser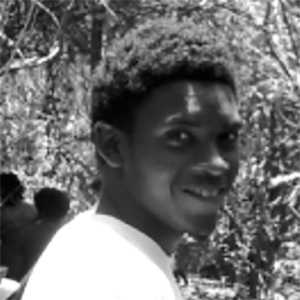 In loving memory of
Agassi Maurizio Fraser
who passed away on the 8th October, 2009.
Time we watch go by day by day as it floats on by
we ask ourselves what if?
But most days we ask ourselves how can I go another day without you?
You were dear to our heart, always smiling, always joking
always had the right thing to say, or just being your silly self to light up the room.
Unexpectedly you were taken away from us
we can't do anything but accept it, but it hurts, hurts really bad that you're not here physically.
You're not here to accomplish your dream or explore what the world had to offer you.
You're just not here that in itself saddens my soul.
I wish to have seen you grown into manhood, husband and father maybe,
but that's all in my thoughts
We would never forget you, each day we remember your presence here.
You touched lots of lives and so your life and memories would forever live in us.
We love you and miss you daily, wish we could see you tomorrow
but for now continue to fly with the stars my pilot, until we meet again.
Sadly missed by mother, father, sister, brothers, niece, nephews, aunts, uncles, grandfather other relatives and friends.
May you continue rest peacefully in God's hands.
Know that we will never forget you.