Posted on
Acknowledgement – Charles Albert Joseph aka Albert Baptiste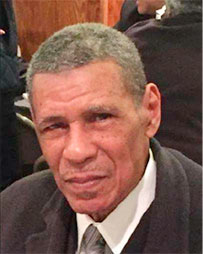 The family of
Charles Albert Joseph aka Albert Baptiste
of Carib Village, Campden Park
who departed this life
21st August 2018
thank all those called, prayed, visited, sent wreaths and attended the funeral.
In our hearts you will always stay loved and remembered everyday.
A face from our household is gone,
a voice we love to hear is still, a chair is vacant in our home.
You were someone special more than words can say.
Rest in God's arms.
Your are at peace.
Lovingly remembered by wife, children and grandchildren.