Posted on
In Memoriam – June-Lyn M Saunders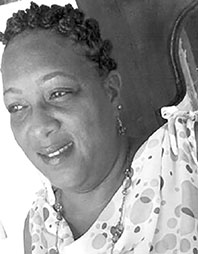 June-Lyn M Saunders
In Loving Memory of
June-Lyn M Saunders
Sunrise: June 4th 1966
Sunset : September 6th 2015
You're thought about so often
In loving memory,
For you were all the special things
A mother ought to be.
We've all missed you being here
Since you went away,
But the happiness you brought us
Is remembered everyday.
So may you find a gentle peace
In your eternal rest,
We'll always love you, Mom,
You really were the best.
Dearly loved and missed by all. Especially your children, mom, brothers, sisters, nieces, nephews, grandkids and close friends.