Posted on
In Memoriam – Jo-Anna 'JoJo' Ollivierre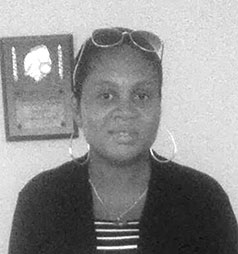 Jo-Anna 'JoJo' Ollivierre
Sunrise: February 5th, 1977
Sunset: August 7th, 2016
Your smile alone warmed hearts
Your laugh was like music to hear
You were a gift for such a little while
Your loss is still hard to bear.
Not a second passes since two years ago
You are not on our minds
Everything reminds us of you
Especially the beauty God blessed you.
Loved and missed by Daughter- Kya Timothy Ollivierre, Mother- Cornelia Ollivierre, Father-Leslie Ollivierre, Sisters- Simone Ollivierre & Sabrina Andrews-Ollivierre, Brothers- Edson Ollivierre & Anthony Culzac.