Posted on
In Memoriam – Basil Ellis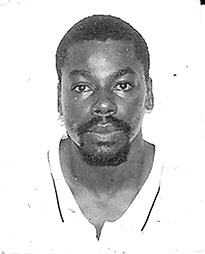 Basil Ellis
In loving memory of our dear beloved Basil Ellis aka 'Sick Youth'.
A son, father, brother, grandson, uncle, nephew, spouse and a friend to all.
Sunrise: 12th August 1973 Sunset: 6th August 2011
Seven years have gone since you left us our hearts ache the pain,
the tears flowing from our eyes like a waterfall,
you were never there to wipe the tears with your precious hands
because you were so tired then God see it fit to place
you in a garden for an everlasting rest.

Then put you in a mansion on high,
I pray one day we will meet again.
Sadly missed by children joy, Junior, Shellece, mother Shirley, father Bertram, Brothers, Reynold, Demran, Kenneth, Donisio grandmother, Lyn Harry, Annis Daniel spouce many nieces and nephew, Alli, other relatives and friends gone too soon, may your soul rest in eternal peace,
O death, where is thy sting? O grave, where is thy victory?
The sting of death is sin; and the strength of sin is the law.
But thanks be to God, which giveth us the victory through our Lord Jesus Christ.
1 Corinthians 50:55 and 57.