Posted on
In Memoriam – Francine Frederick Douglas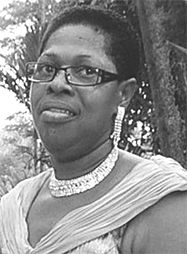 Francine Frederick Douglas
of Barroualie/Canada
Sunrise: 15th February, 1961 – Sunset: 11th February, 2016
Two years ago you departed.
They say that there's a reason,
they say that time will heal,
but neither time nor reason can
change the way we feel.
No one knows the grief we bear,
when the family meets and you're not there;
so many things have happened
since you were called away.
I know you're in heaven lapping up all of the glory.
Forever missed by mom Aneitha, Dad Amiston, children Lucianne and Shirlon, grandchildren, sisters, brothers, nieces and nephews, relatives and friends.
 
Thinking of you on your Angelversary.