Posted on
In Memoriam – Ann-Marie Marilyn Cruickshank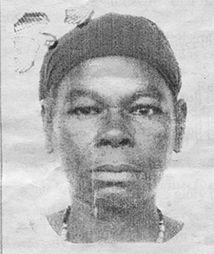 Ann-Marie Marilyn Cruickshank
Sunrise: 17th September 1958
Sunset: 1st February 2017
Gone from us that
smiling face,
The cheerful pleasant ways,
The heart that won so many friends
In bygone, happy days.
A life made beautiful by kindly deeds
A helping hand for
others' needs
To a beautiful life, comes a happy end.
She died as she lived, everyone's friend.
Sadly missed by husband Kenny,
brothers, including
Ras I-tal, sisters, nieces and nephews, other
relatives and friends.