Posted on
In Memoriam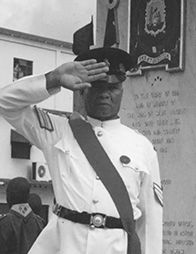 Micheal Ryan
Sunrise: 13th April 1950 – Sunset: 14th November 2007
Yes, Micheal Ryan, my past-lover, husband and a father.
It's 10 years since you departed from us, but it is still just like yesterday.
I still remember the glorious days both your son and I used to have. Deeply missed by wife Carlita Ryan, son Micheal Ryan Jr, stepdaughter Devon Wright, your mother-in-law; your other children, Esmund, Shonette, Lucette; stepson Garvet, sisters, nieces and nephews and many other relatives and friends. Sleep on in glory.