Posted on
In Memoriam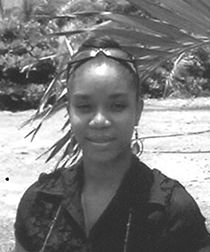 In Memoriam of Alene Baptiste Cozier of Sandy Bay/Prospect
Born: 3rd July 1975 – Died: 3rd May 2012
Your beautiful smile
Your caring heart
Your gentle touch
We've missed so much
A simple life you lived
Nothing was too great to give
Your love for God and others had no measure
That's what we'll always treasure.
It have been five years since you have departed
Leaving us behind broken-hearted
We never got the chance to say goodbye
Just many unanswered questions
To ponder on and wonder why oh why
A special sister gone too soon.
Sadly missed by parents, brothers, sisters, other relatives and friends.May Your Soul Rest in Peace.