Posted on
In Memoriam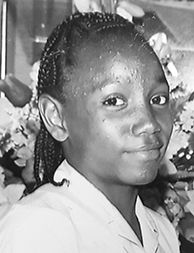 Kimron Lowmans
In loving memory of Kimron Lowmans
26/7/2000 – 21/3/16
We miss our beloved son, Kimron Lowmans.
When he smiled he brought joy to our souls; although his smile has gone,
we have so many memories of the one we love so much.
With tearful eyes we watched you fade away.
We miss you more each day.
Without you, life doesn't seems the same way
Since you have gone away.
We know his soul is resting and his love
and joy lies within our hearts.
You are sadly missed by your family and friends.
May God be with you And always
You are forever in our hearts.
Rest in Peace – RIP
Gone, but not forgotten.
You will always be daddy's boy.