Posted on
In Memoriam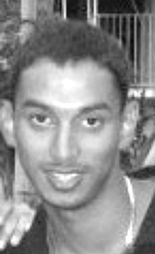 Karlos George
In loving memory of a dear son and brother Karlos George, known as 'Pee Wee', who departed this life on December 27th, 2008
"There's a gift in life we cannot buy,
That's very rare and true,
It's the gift of a loving son and brother like the one we had in you.
The things you did for us,
In your kind and loving way,
You gave us years of happiness,
No one can take away".
Always loved and remembered by your mom, brothers and sisters.