Posted on
My man gave me a 'shut up' ring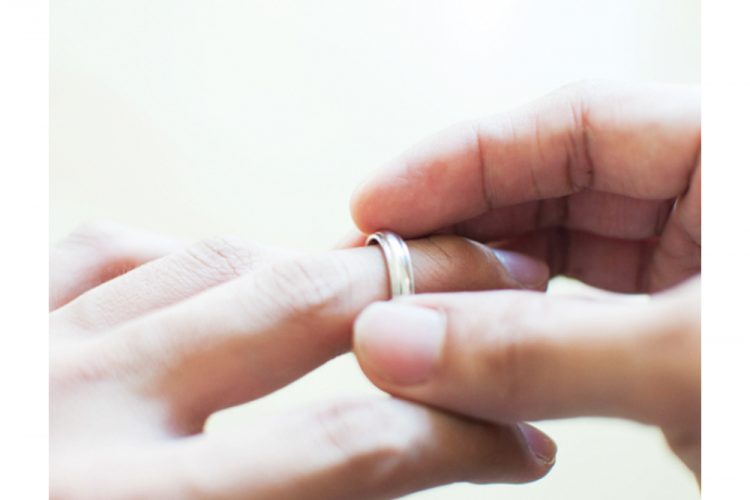 Hey Rosie,
I've been with my man for 10 years and, as I call it, he gave me a "shut up" ring three years ago and asked me to marry him. Two kids later and no more talk about our wedding, I am getting fed up.
We bought a house, pay bills, have accounts together, deal with our families, etc. He is avoiding the final step. He even said to me, why mess up a good thing? Yes, we do get along, but I would like to have this final step done and have my family complete. Am I wrong?
Frustrated
Dear Frustrated,
I can see why you are feeling as though you are being ignored when you are seeking clarification about your future with your partner.
Ok, so how important is it for you to be married? Have you looked at all of the angles in terms of the quality of your relationship, compatibility when dealing with your daily challenges, raising the children and handling finances?  
Sometimes we are hung up with the title and the marriage, but we forget we are in a successful relationship already. Now on the other hand, he did give you a ring which you aptly called the "shut up" ring, instead of an engagement ring. This already speaks volumes in terms of the ongoing tension between you both.
You guys NEED to come to some agreement as to what you can live with. He has to clarify his aversion to marriage and you have to explain to him why it's so important to you to be married. You may need a mediator to help you come to a mutual place of a peaceful resolution that you can BOTH live with.
Don't make a hasty move, you seem to have a good and solid relationship established and may just need some outside and neural help getting to an agreeable resolution. Good luck, my friend!
Rosie
Send questions to Rosie at: [email protected] or PO Box 152, Kingstown,St Vincent & the Grenadines