Posted on
Diabetes – A killer disease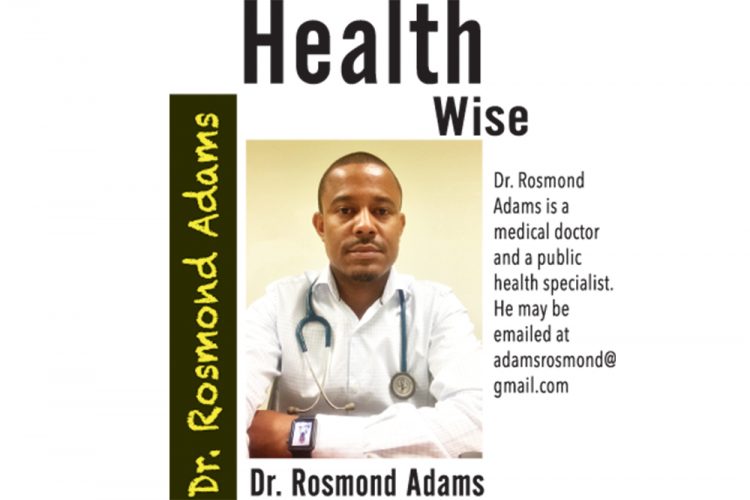 WEDNESDAY, November 14, 201,7 was celebrated as World Diabetes Day. The theme for World Diabetes Day 2018 and 2019 is The Family and Diabetes. This theme was selected to raise awareness of the impact that Diabetes has on the family and support network of those affected and to promote the role of the family in the management, care, prevention and education of diabetes. As we know, when someone is diagnosed with Diabetes, it is more than just a personal issue. The family plays an important role in supporting and caring for these persons.
Over 425 million people are currently living with diabetes. Most of these cases are type 2 diabetes, which is largely preventable through regular physical activity, a healthy and balanced diet, and the promotion of healthy living environments. Families have a key role to play in addressing the modifiable risk factors for type 2 diabetes and must be provided with the education, resources and environments to live a healthy lifestyle.
1 in 2 people currently living with diabetes is undiagnosed. Most cases are type 2 diabetes. Early diagnosis and treatment are key to prevent the complications of diabetes and achieve healthy outcomes. All families are potentially affected by diabetes and so awareness of the signs, symptoms and risk factors for all types of diabetes are vital to help detect it early.
Diabetes and its related complications is one of the leading causes of death in St. Vincent and the Grenadines. Diabetes is also a major cause of morbidity, accounting for most of the amputations that take place in SVG.
In terms of monetary significance, the Government of St. Vincent and the Grenadines spends a significant amount of money for the care and treatment of patients with diabetes. Diabetes medication, along with treatment modalities, can become very costly, especially when long-term care is needed.
Diabetes can cause many complications. The most known complication is probably hypoglycaemia. However, there are more serious complications of the disease. Long-term complications of diabetes develop gradually. The longer you have diabetes and the less controlled your blood sugar is, the higher the risk of complications. Eventually, diabetes complications may be disabling or even life-threatening. Possible complications include:
Cardiovascular disease. Diabetes dramatically increases the risk of various cardiovascular problems, including coronary artery disease with chest pain (angina), heart attack, stroke and narrowing of arteries (atherosclerosis). If you have diabetes, you are more likely to have heart disease or stroke.
Nerve damage (neuropathy). Excess sugar can injure the walls of the tiny blood vessels (capillaries) that nourish your nerves, especially in your legs. This can cause tingling, numbness, burning or pain that usually begins at the tips of the toes or fingers and gradually spreads upward. Left untreated, you could lose all sense of feeling in the affected limbs. Damage to the nerves related to digestion can cause problems with nausea, vomiting, diarrhea or constipation. For men, it may lead to erectile dysfunction
Kidney damage (nephropathy). The kidneys contain millions of tiny blood vessel clusters (glomeruli) that filter waste from your blood. Diabetes can damage this delicate filtering system. Severe damage can lead to kidney failure or irreversible end-stage kidney disease, which may require dialysis or a kidney transplant.
 Eye damage (retinopathy). Diabetes can damage the blood vessels of the retina (diabetic retinopathy), potentially leading to blindness. Diabetes also increases the risk of other serious vision conditions, such as cataracts and glaucoma.
 Foot damage. Nerve damage in the feet, or poor blood flow to the feet, increases the risk of various foot complications. Left untreated, cuts and blisters can develop serious infections, which often heal poorly. These infections may ultimately require toe, foot or leg amputation
Skin conditions. Diabetes may leave you more susceptible to skin problems, including bacterial and fungal infections.
 Hearing impairment. Hearing problems are more common in people with diabetes.
Family support in diabetes care has been shown to have a substantial effect in improving health outcomes for people with diabetes. It is therefore important that ongoing diabetes self-management education and support be accessible to all people with diabetes and their families to reduce the emotional impact of the disease that can result in a negative quality of life.
Dr. Rosmond Adams, MD; MSc (Public Health); Ms (Bioethics) is a medical doctor and a public health specialist with training in bioethics and ethical issues in medicine, the life sciences and research. He is a lecturer of medical ethics and Research Methods.
He is the Head of Health Information, Communicable Disease and Emergency Response at the Caribbean Public Health Agency (CARPHA). He is also a member of the World Health Organization Global Coordination Mechanism on the Prevention and Control of NCDs.
(The views expressed here are that of the writer and not of any organizations). You may contact him at adamsrosmond@gmail.com