Posted on
Your wellness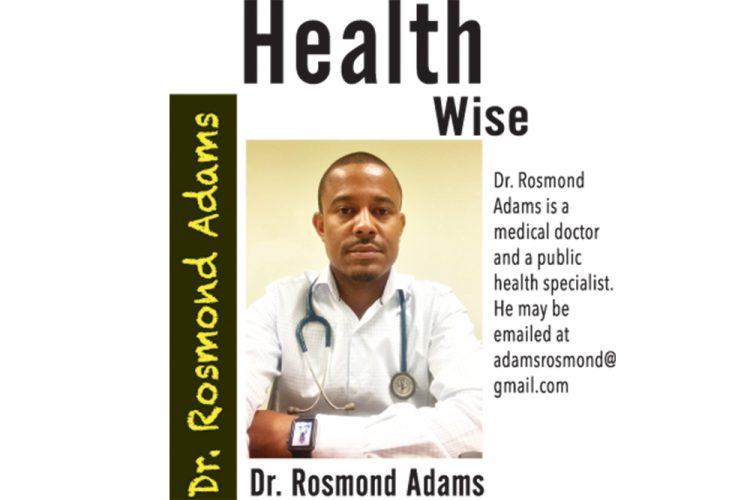 Last week was designated as Caribbean Wellness Week. In 2011, Caribbean Wellness Day was expanded to become Wellness Week in the Americas. This was part of the Political Declaration of the United Nations on Non-Communicable Diseases (NCDs).
Since the inauguration of Caribbean Wellness Day (CWD) in 2008, Caribbean Wellness Week has become an annual event which provides an opportunity to increase the awareness of the non-communicable diseases burden in the Caribbean; mobilise and strengthen public, private, and civil society partnerships for NCDs; promote multi-country, multisectoral activities in support of wellness; and showcase national and community level activities to promote healthy living and encourage residents to develop good health practices.
Caribbean Wellness Week focuses on building a healthy community and calls for all persons to be proactive and vigilant, ranging from patients, providers, planners, strategists, financiers and decision makers etc., A collective approach towards reducing NCDs is needed for success considering the limited resources in our setting.
When we speak of wellness, we are speaking about more than just diseases. Wellness is an active process of becoming aware of, and making choices toward a healthy and fulfilling life. Wellness is more than being free from illness, it is a dynamic process of change and growth.
Maintaining an optimal level of wellness is absolutely crucial to live a higher quality life. Wellness matters. Wellness matters because everything we do and every emotion we feel relates to our well-being. In turn, our well-being directly affects our actions and emotions. It's an ongoing circle. Therefore, it is important for everyone to achieve optimal wellness in order to subdue stress, reduce the risk of illness and ensure positive interactions.
Some claim that there are eight dimensions of wellness: occupational, emotional, spiritual, environmental, financial, physical, social, and intellectual. Each dimension of wellness is interrelated with another. Each dimension is equally vital in the pursuit of optimum health. One can reach an optimal level of wellness by understanding how to maintain and optimize each of the dimensions of wellness. Where are you in each dimension on a scale of 1 to 10 and what is your overall wellness score?
Dr. Rosmond Adams, MD is a medical doctor and a public health specialist with training in bioethics and ethical issues in medicine, the life sciences and research. He is a lecturer of medical ethics.
He is the Head of Health Information, Communicable Disease and Emergency Response at the Caribbean Public Health Agency (CARPHA). He is also a member of the World Health Organization Global Coordination Mechanism on the Prevention and Control of NCDs.
(The views expressed here are not written on behalf of CARPHA nor the WHO). You may contact him at adamsrosmond@gmail.com