Posted on
Science student takes Prime Minister's Award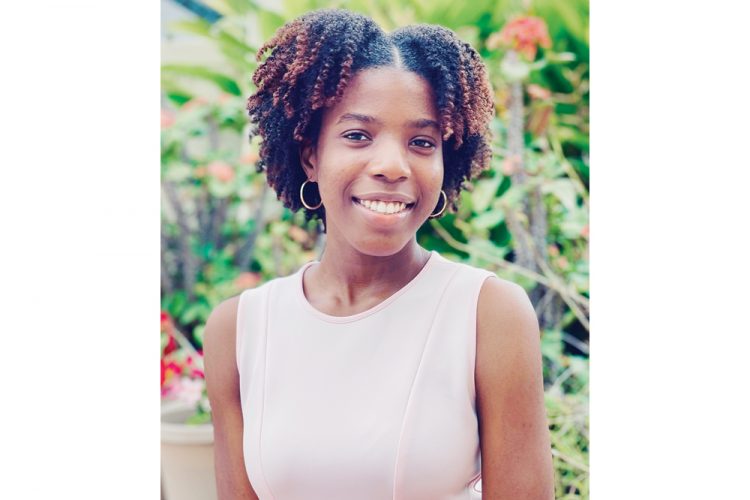 The nation's newest scholar and recipient of the Prime Minister's award is Kelcey Allen, a science student and avid learner who is continuing her journey at the prestigious Massachusetts Institute of Technology (MIT).  
 Allen's name, given by her parents Selwyn and Jacqueline Allen, is one that has been plastered over the newspapers on multiple occasions over the years, always in relation to another success in her academic journey. 
 As a student of the Kingstown Preparatory School (KPS), young Allen placed third overall and second for girls at the Common Entrance Examinations with an average of 94.62%. Hers was the last year to sit the exam before the state switched to the Caribbean Primary Exit Assessment (CPEA).  
For the next five years she studied at the St Vincent Girls' High School (SVGHS), serving as head girl in form five. At her graduation from this institution she was named Valedictorian, and won prizes for English B, Physics, French, Additional Mathematics, Information Technology receiving the Prime Minister's award for student of the year.  
At the Caribbean Secondary Education Certificate (CSEC) level she received ones, the highest level of pass, in 14 subjects.   
 Allen went on to the St Vincent and the Grenadines' Community College(SVGCC) and completed studies in Physics, Chemistry, Biology, Pure Math, Integrated Math, and Communication Studies over the two years spent at that institution. She again received the highest grade in all of these subjects.  
 At the college's 2020 graduation ceremony Allen was named valedictorian in the division of Arts, Sciences and General studies.  
 At 19 years, the Campden Park resident has been named the recipient of the Prime Minister's Award, which goes to the candidate with the best academic performance.  
Customarily, as the recipient of this Award, alongside her full university scholarship spanning five years, she will be bestowed with a medal and $20,000.  
 The cash award was increased in 2019 from $10,000 to $20,000, and has remained unchanged this year.
  
 "I am very proud of myself and also very grateful," Allen told SEARCHLIGHT on Monday, March 29 via telephone from her home at Campden Park.   
 "I am grateful to God, I'm grateful to my teachers who helped me get here. I guess I'm also grateful to myself for sticking through it and trying and working hard," she disclosed.  
 Although many have predicted this win over the years, it still took a while for the news to sink in.  
 "I was surprised but mostly just relieved," she said.  
In terms of what drives this academic to deliver one success after another, Allen explained, "…in my earlier educational experience I was really focused on the position I was at, relative to other people because I didn't always come first in class." 
"…once I stopped comparing myself to other people, that's when I realised I can just learn and perform and do well because I want to do well for myself, and not necessarily to be better than other people or to be the top in anything." 
 She has always loved learning, and her journey is solely about the desire to gain knowledge. 
 Allen also has a strong support system that includes her parents, her friends ,some of whom share the same academic ambitions, and the teachers who she looks up to. 
As a freshman at MIT, Allen began her learning online due to the Covid-19 pandemic, but may be on campus by the Fall.
"I didn't actually think I would get in," the scholar said, "so it's kind of like a dream come true in that regard."
 
While she hasn't declared her major as yet, she is considering Chemistry.