Posted on
Burglars steal $37,000 from First St Vincent Bank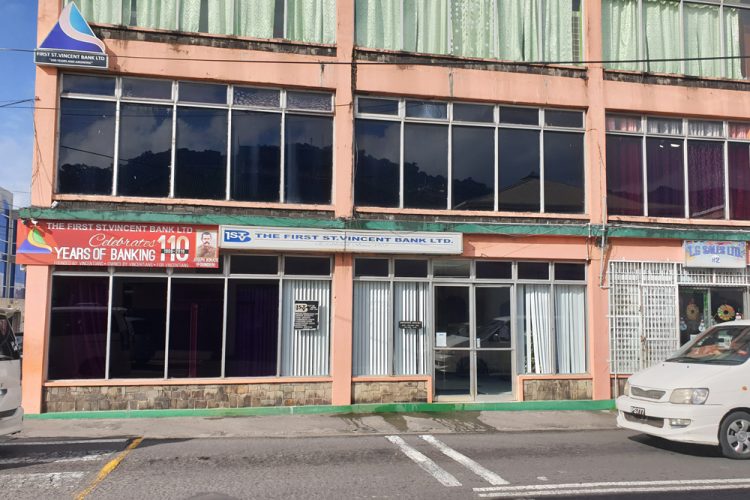 In what may be a first for St Vincent and the Grenadines (SVG), burglars are said to have made off with approximately EC$37,000 from a local bank.
Reports are that around 5 pm Sunday, a window of the First St Vincent Bank was broken by burglars who entered the financial institution and stole the money from a drawer before making good their escape.
SEARCHLIGHT was not able to ascertain how many persons were involved in the burglary but a source said on Wednesday that three persons had been detained in relation to the incident.
The bank is located at James Street, an area of Kingstown which is filled with closed-circuit television (CCTV) cameras.
The First St Vincent Bank Limited is the oldest indigenous financial institution in SVG, having been started in 1909 as the agricultural and loan bank. The financial institution was instrumental in helping persons in the agricultural industry in the early days of its operations as it gave persons small loans when they needed it.
Up to press time, SEARCHLIGHT was unable to reach General Manager Kathlene Brooker for comment.
Meanwhile, a 12-second video recording is making the rounds on social media, showing two men holding wads of one hundred dollar bills in Eastern Caribbean currency.
The video was posted on Facebook, prompting the question as to whether the cash may be linked to the bank heist.
One of the men in the video recording is said to be from Long Wall / Upper Bay Street and another from Pole Yard, Arnos Vale.
On Wednesday, police arrested and charged Jrann Browne, a 31-year-old fisherman of Long Wall, Kingstown with the offence of burglary.
A release from the police said "according to investigations, the accused allegedly entered the First St Vincent Bank as a trespasser and stole $37,000.00 in cash."
The incident occured between 11:00 am on November 14, 2020 and 9:30 pm on November 15, 2020 at James Street Kingstown.
The accused will appear before the Serious Offences Court for arraignment.