Posted on
New Cabinet to be sworn in today at Heritage Square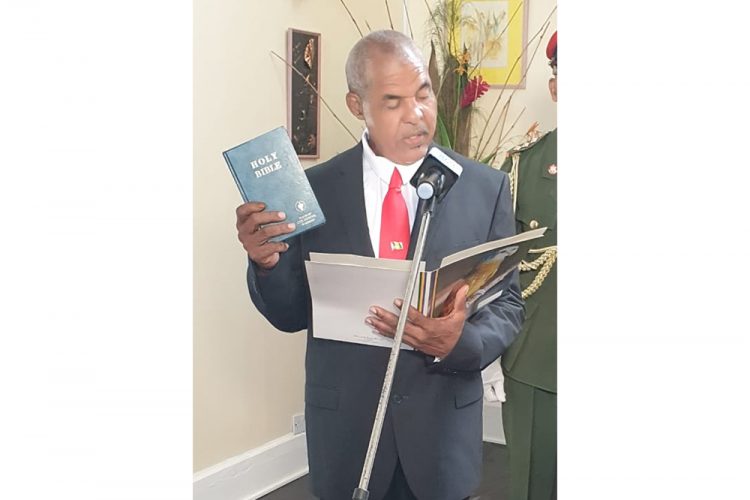 The nation's attention will be on Heritage Square this afternoon as Prime Minister Dr Ralph Gonsalves appoints a new Cabinet of Ministers.
Gonsalves was sworn in on Saturday morning for a fifth term, following the Unity Labour Party's (ULP) victory at the polls on Thursday, November 5.
Montgomery Daniel, parliamentary representative for North Windward was also sworn in on Saturday as deputy Prime Minister, along with Jaundy Martin, who was sworn in as Attorney General.
The Prime minister, during the party's victory rally last Friday said "there are three persons who contested the elections as candidates and who were victorious, who will be in the Cabinet".
These persons are Dr Orando Brewster, Curtis King and Carlos James.
Gonsalves noted that the men are new to Cabinet and Parliament in the context of being area representatives.
Brewster and King are both first-time candidates and were successful in claiming the Central Leeward and West St George constituencies respectively. In addition to being a part of the Cabinet, they will also serve in Parliament for the first time as representatives of those constituencies.
James served as Senator and deputy Speaker and later as Speaker of the House, prior to Parliament's dissolution this year.
This will be his first time as the parliamentary representative for North Leeward, having bested opponent, Roland 'Patel' Matthews at the polls and winning with a one-vote majority, following a final count.
Gonsalves told SEARCHLIGHT yesterday that there will be a rearrangement of ministries when the new Cabinet is announced.
In the previous Cabinet, the Prime Minister had ministerial responsibility for national security, Grenadines and legal affairs, the Public Service, seaports and airports. He said he will shed the Grenadines affairs, the public service, seaports and airports ministries and take up the ministry of foreign affairs, trade and commerce.
The previous Cabinet included Sir Louis Straker, deputy prime minister and minister of foreign affairs, trade and commerce. He did not contest the last general elections and has retired from active politics.
Gonsalves said former minister of transport and works, Julian Francis will again take up a government senator position, along with three other young people.
"I have to give young people a chance to serve," he said, noting that two of the younger senators will be women while the third is a young man with dreadlocks.
But all new senators may not be announced at this afternoon's event.
Consideration is also being given for a female to be appointed Speaker of the House of Assembly.