Posted on
Voters urged to turn off cell phone before entering voting booth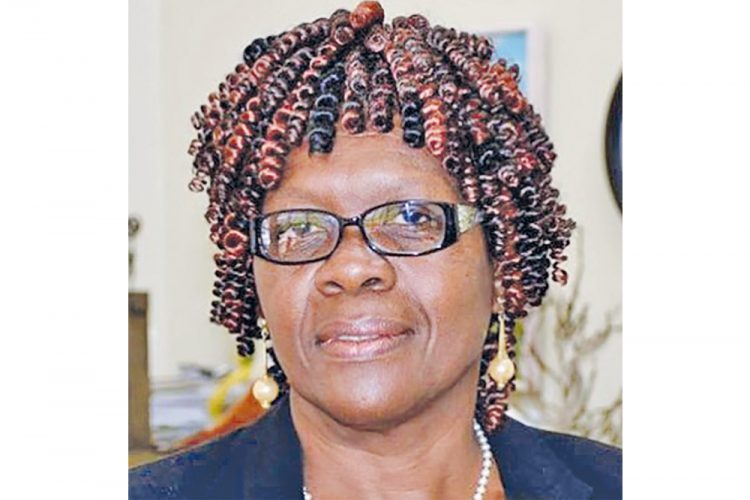 by Bria King
Voters are being encouraged to turn off or put away cell phones and other electronic devices when they go to vote at the various polling stations across the country during the upcoming General Elections.
This recommendation was made by supervisor of elections, Dora James, so as to ensure that voters respect the electoral process and the secrecy of the ballot on polling day, which has been set for November 5.
The issue of photographing a ballot was raised in 2019, during the Election Petitions case where evidence was given in court that a presiding officer refused to allow a voter to deposit his ballot in the 2015 Elections because she thought he had taken a photo of it while in the voting booth.
The Court was asked to determine whether the presiding officer was correct in what she did.
Presiding Judge, Justice Stanley John wrote in his judgment that the Court did not find any rule which precludes a person from taking a photograph and therefore the presiding officer acted in error. The judgment said however that there was no evidence that the presiding officer acted deliberately or with a malicious intent because she was genuinely of the view that taking a photograph in the voting booth was not allowed.
"We know that in our laws, there is nothing that speaks to phones… persons criticise and say we don't have the right [to stop them], some persons say 'but judge says' about it and all of that but…we are appealing to them to respect the secrecy of the vote and we encourage them to support us in respecting the secrecy of the vote by leaving their phones on the outside or turning it off and putting it away," James told SEARCHLIGHT in an exclusive interview this week.
The supervisor of elections proffered that taking out one's phone to take a photo would delay the process, which is meant to take place between the hours of 7 am and 5 pm.
She added that persons should be mindful of the others who are waiting to vote as well.
James said the Electoral Office will provide a safe and secret area for members of the public to cast their vote and she questioned why persons would want to photograph their ballot.
She noted that it is not a mandatory rule that persons not photograph their ballot but "it is an administrative rule that we encourage people not to engage themselves. It allows for the whole issue for the encouragement of bribe".
"Support St Vincent and the Grenadines' electoral process, not just because you have an agenda but because you want to respect and uphold the secrecy of the ballot," the supervisor of elections said.
James is encouraging all voters, specifically first time voters to come out and vote and exercise the right given to them as a citizen of this country.
She said that persons should not vote because they are intimidated to do so as it should be an exercise of free will.
"It's going to be a process that they will enjoy," she said. "It's a decision they are going to make, a personal decision and not one for anybody else."
The 15-day special voters registration began on October 10 and allows for persons who are eligible for their first identification card to be registered, or for those who wish to be transferred from one constituency to another to have that done.
Nomination Day is Tuesday, October 20 and the special registration period will end on Saturday, October 24.