Posted on
NDP calls on Minister of Health to resign or be fired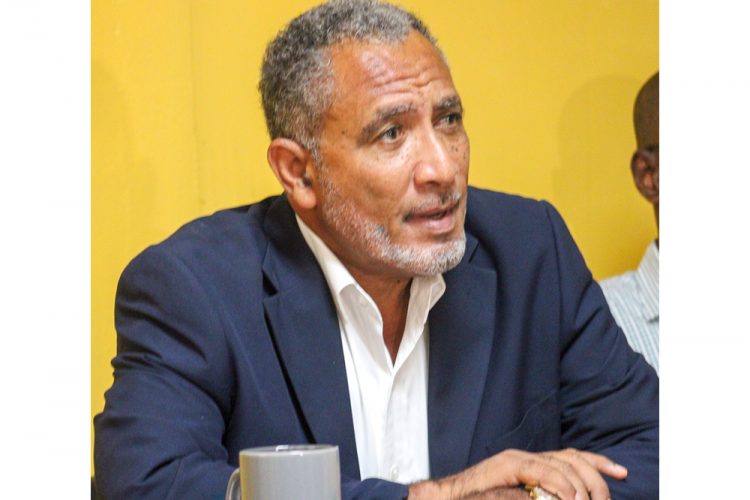 Opposition leader Dr Godwin Friday believes that health minister, Luke Browne should resign or be fired because his ministry has "dropped the ball" on the dengue fever outbreak in St Vincent and the Grenadines (SVG).
Friday expressed this view during a New Democratic Party (NDP) press conference, which was held on Wednesday.
"They dropped the ball but they dropped it on people's foot because people are hurting, they're suffering. Schools are disrupted now, people have died…the minister of health dropped the ball," Friday said. "The minister of health, if he has any decency should resign. If he doesn't resign, then he should be fired because this is something that we should not be dealing with at this
time, in this manner."
As at September 29, there were 514 laboratory confirmed cases of dengue fever in this country. The outbreak was first noted in June/July by the Ministry.
According to a release from the Ministry, five persons, including a four-year-old male, a nine-year-old female, an adult female, a 40-year-old woman of McCarthy and an elderly male have died from severe dengue fever during this outbreak.
The opposition leader stressed that dengue fever was a preventable disease.
And he accused the health ministry of being reactive rather than preventative as it relates to the current public health issue, especially Caribbean Public Health Agency (CARPHA), warned in 2019, of a possible dengue outbreak in the region, in the near future.
"Nobody heard anything about precautions about dengue. We here are in a heightened sense of awareness about disease spread and contagion because of COVID-19. Our response, if anything should be over the top, preventative, not reacting to a crisis," Friday said.
He noted that children were also being told to wear long clothes to school because there was suddenly "an alarming outbreak" with over 300 confirmed laboratory tests.
The opposition leader proffered that the number of persons with dengue fever in SVG is higher "because not everyone who has exhibited symptoms will both get medical attention, especially since you have to pay for the tests".
Elliot Samuel, chief laboratory technologist said at a press conference on September 22 that testing for dengue fever takes place at the Milton Cato Memorial Hospital Pathology laboratory.
Samuel added that the test for dengue does not attract a fee as it is considered a public health test.
SEARCHLIGHT understands that if the test is taken at a private facility, a cost is attached to that service.
Friday, at Wednesday's press conference, said there had been no real concern for public awareness until the four persons died as a result of severe dengue fever.
"That is what we mean by when we say you don't basically respond when the fire has taken over the building when you know, this is a preventable disease," he said.
Data from the health ministry notes that the mosquito borne disease continues to affect all health districts, but most cases have been reported in the Kingstown, Georgetown, Pembroke and Calliaqua health districts in persons between 0 and 15 years old.
The opposition leader said his community of Bequia is being affected and while he heard people talking about dengue, it was still being conflated with COVID-19.
He opined that there was no real attempt to inform persons on how they could protect themselves and children from a potentially dangerous situation.
"Most people get it…they treat it with self-care. Even when you get the worst case, if you are treated in a timely manner, it reduces mortality from 20 per cent to less than one per cent, which means that there are things we can do to prevent people from dying," Friday said.
The president of the NDP expressed condolences to the families of persons who have died as a result of severe dengue fever.