Posted on
Car goes over embankment, ends in river in Lodge Village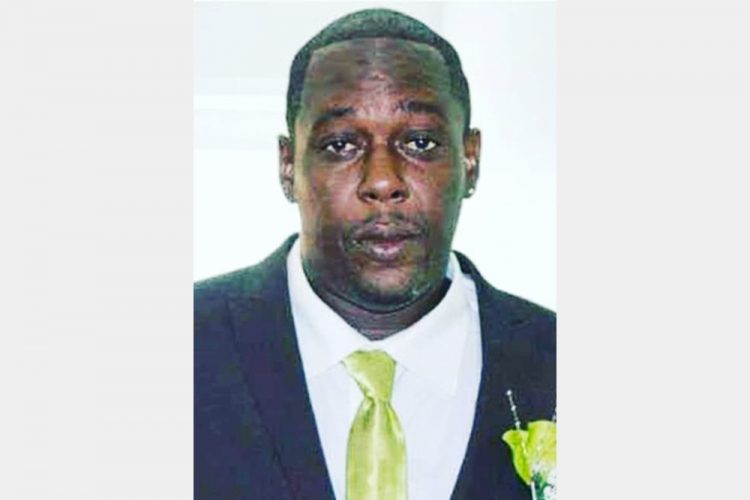 UNION ISLAND is once again mourning the loss of one of their own.
On Thursday, September 24 at about 7:45 pm, Ashton, Union Island resident Dillon Victory was driving motor vehicle P2055, a Toyota Run-x, when it went over an embankment and ended up in a river in Lodge Village, St Vincent.
Dillon, a 44-year-old businessman, was pronounced dead on the scene by the District Medical Officer (DMO).
An autopsy conducted on Monday said he died from injuries related to the accident.
"He was a very good child…it was really shocking to me," Winifred Victory, Dillon's mother told SEARCHLIGHT on Monday by telephone from Ashton.
She said spoke to her son the same day he died and everything was okay, so she was confused when she received a call telling her he had died.
"I couldn't believe it," Winifred said while adding that this is the first time the family is experiencing something like this.
Dillon would have celebrated his 45th birthday next month. He is the sixth road fatality here for 2020.
Union Island has seen its fair share of tragedy in 2020.
On Tuesday May 19, a fire destroyed the island's lone gas station, during which Shaniqua "Azaria"
Alexander, 17, Lindini Neverson, 12 and the station's owner Freddy Naert, 72 were injured. All three succumbed to their injuries days after.
On Friday July 17, Secquwond Jacobs, 19, of Valley in Ashton around drowned while spear fishing in Basin off the south coast of Union Island.
Secquwond was the second person to drown in the Grenadines in as many months as on Sunday May 31, 24-year-old Leonard John, originally from Fancy, drowned off Canouan during a fishing accident.