Posted on
Type 3 dengue affecting SVG – be vigilant! – Officials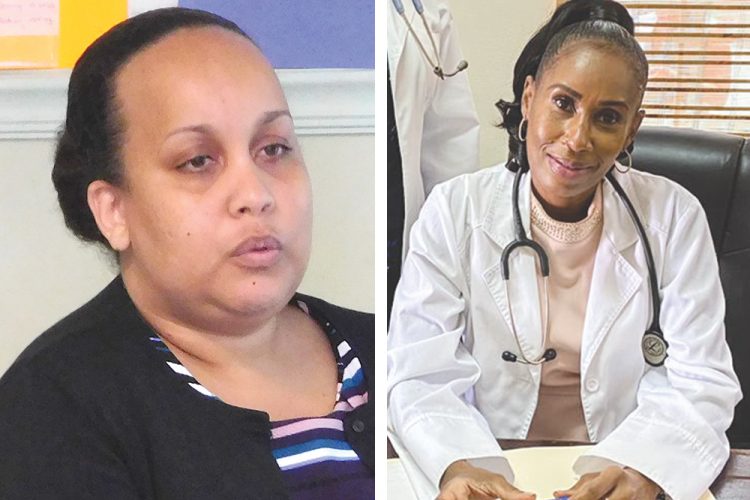 This country is experiencing a dengue fever outbreak and so far, two persons have died from the mosquito born disease, while 374 laboratory confirmed cases have been recorded as at Monday September 21.
There are four different types of dengue fever but so far, only three types — 1, 2 and 3 have ever been recorded in St Vincent and the Grenadines (SVG).
Addressing a Ministry of Health press briefing on Tuesday, epidemiologist Tamara Bobb said dengue is endemic to SVG, which means we record cases every year.
She said the difference this year is that in July, they observed a higher than expected number of cases, similar to what happened in 2010 and 2012 when there were dengue outbreaks here.
She said currently, type 3 dengue is circulating here, while in 2010, types 1 and 2 affected residents.
Dengue infections are caused by closely related viruses named DEN-1, DEN-2, DEN-3, and DEN-4. There is a fifth strain not related to humans. These viruses are called serotypes because each has different interactions with the antibodies in human blood serum.
Infectious disease specialist Dr Jose Davy said on Monday that dengue fever is a viral illness and there are different stages of the illness.
Dengue begins abruptly after a typical incubation period of five to seven days, and the course follows three phases — febrile, critical, and convalescent.
Dr Davy said a mosquito may bite someone who has the illness and then bite someone who doesn't and that person becomes infected and goes through the febrile stage.
The febrile stage may or may not see persons having a fever, as everyone experiences illnesses differently.
Dr Davy said a dengue fever infected person usually has a very high fever and may also have joint pain, back pain, headaches at the back of the eyes, reddening of the skin, nausea, vomiting and diarrhea.
The next stage comes around day four and this is known as the critical stage. During this stage, some persons may feel better while others may feel worse and go on to have warning signs.
Dr Davy says that persons who have severe abdominal pain, vomiting (to the point where they cannot keep down food or liquids), lethargy and bleeding from any part of the body should seek medical attention immediately.
She said that bleeding may come when you brush your teeth, through the nostrils or, "wherever someone can bleed from they will bleed from."
The third stage is the convalescent or recovery stage. These stages can all happen in one week and some persons are left with weakness and may have joint pain for long as three years after recovery.
Dr Davy stressed that it is important to pay attention to what is happening to someone affected with dengue fever as if a person is having severe abdominal pain, vomiting and is droopy and restless with bleeding, there is an urgent need to seek immediate medical attention.
"The management of dengue lies in proper hydration, taking in enough fluids, coconut water and water and clean fruit juices…it has no special treatment," explained the physician while noting that Paracetamol should be given for the headache and fevers not Ibuprofen or Advil as these can increase bleeding.
Dr Mishka Duncan-Adams, consultant pediatrician at the Milton Cato Memorial Hospital (MCMH) told the press briefing that dengue in children is usually accompanied by a high fever, decreased appetite and a baby that is more irritable than usual (a baby that is crying and inconsolable).
She noted that a rash to the body is also a characteristic while smaller children will not want to walk or lie on the ground and will have vomiting, diarrhea, adnominal distension and bleeding.
She said parents must be observant as young children are unable to say they have a headache or any other symptoms.
She said it is important to be vigilant.
"It is very important that you check a healthcare provider as soon as possible and keep the child hydrated," Duncan-Adams said, while advising that mothers should increase breast feeding and monitor the infant's hydration and be very vigilant about urine output.
"If there is a decrease in the number of pampers (used), seek a health care provider in due time," she advised.