Posted on
Multiple charges laid against alleged fake BRAGSA employee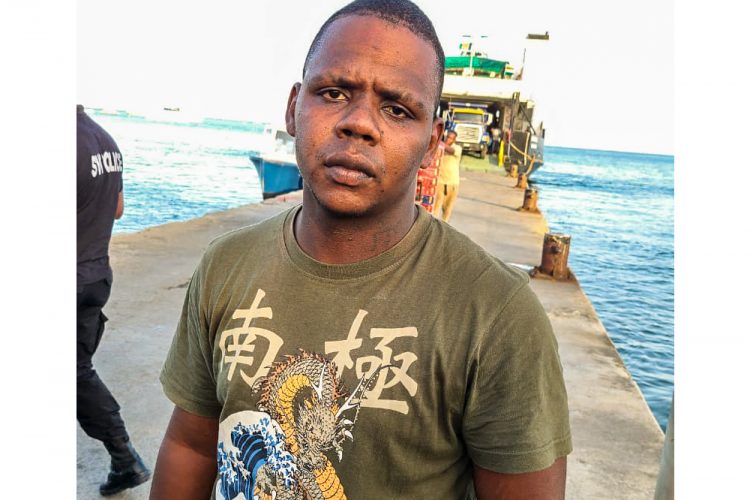 Multiple charges have been laid against a 22-year-old man who is alleged to have stolen from workers of government institutions while pretending to be an employee of the Roads, Buildings and General Services Authority (BRAGSA).
Jason Delplesche of Edinboro was brought to the Kingstown Magistrate's Court on Monday and Tuesday, having been charged with theft of money belonging to teachers, as well as giving a false name to a police officer.
The young man, who is not represented by an attorney, was charged with, on September 18, at Union Island, when lawfully required to give his name and address to the police, giving a false name, to wit "Kevin Williams" of Edinboro.
Furthermore, he has also been charged that he did, on September 14, at Sion Hill, steal $200 the property of Kendra King of Sion Hill; $500 belonging to Carol Douglas of Queen's Drive; and $60 the property of one Nadia Windsor of Fountain. All complainants in these matters are teachers.
On Tuesday, Delplesche was once again brought to court where it was read to him that he did, on September 9, at Wilson Hill, steal $300 cash, the property of Katesia Fergus of Sion Hill. Furthermore, on September 14, at Dorsetshire Hill, he is accused of having made off with $300 and $20 in cash belonging to Adonette FitzPatrick of Cane Garden and Patricia James of Villa. Fergus, FitzPatrick and James are all teachers.
Yet again he entered not guilty pleas for the offences.
The thefts for which he was taken to court for on Tuesday, are thought to have occurred between 9:30am and 12:00pm in two cases, and 9:30am and 11:20am in one case.
On both Monday and Tuesday there was no objection on the side of the prosecution to Delplesche being allowed bail. On Monday he was allowed a $1500 bail, while on Tuesday bail was allowed in the sum of $500 for the three further charges.
The young man must find a surety to sign his bail, and if he secures his freedom, he must report to the Central Police Station every Monday between 8am and 8pm while the matters are ongoing.
The matters were adjourned to January 13, 2020.
Previously, a man/men posing as a BRAGSA employee is/are said to have struck a number of institutions, including the Mental Health Centre and the Lewis Punnett Home at Glen, the Sion Hill Government School, the Thompson Home at Richmond Hill, the Kingstown Anglican School, the Bishop's College Kingstown, the School for Children with Special Needs at Fernside and the Milton Cato Memorial Hospital (MCMH).
Speaking to SEARCHLIGHT last week, the Principal of the Sion Hill Government School, Verona Richards, said there was a phone call purporting to be from BRAGSA before a man calling himself "Kevin Browne", and claiming to be an employee of BRAGSA, gained access to the school. After "Browne" spent time at the school, $760 in total went missing from three staff members – $60, $200 and $500. No one by the name "Kevin Browne" works with BRAGSA.
A female teacher from the Dorsetshire Hill Government School also told SEARCHLIGHT that on Monday, September 14, someone claimed to call on behalf of an electrician one "Keith Williams" from BRAGSA, before a man, later discovered to be a fraud, came to their school to install fans. A "Keith Williams" does not work for BRAGSA.