Posted on
Farmer charged with causing death of teen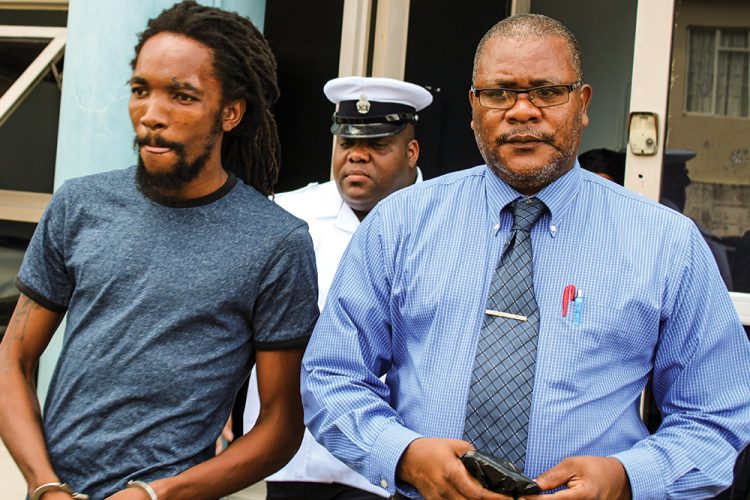 A farmer of Dickson Village has been remanded in prison after being charged for the death of an 18-year-old.
The teenager died from a stab to the neck last Friday.
Veron 'Gaza' Bushay, 28 was brought to the Kingstown Magistrate's Court on Tuesday, September 15 by Detective Sergeant Malcolm Alexander.
The mother of the deceased was present in the courtroom when the charge was read to Bushay that he did, on September 11, at Dixon Village, with malice aforethought, cause the death of her son, Kaif 'KaKa' Fraser. Kaif's sister, Roshida, stayed outside the court.
Bail was not open to the accused.
His next court appearance will be at the Serious Offences Court on Monday, September 21, where it is expected that a date for the preliminary inquiry examining the evidence in the matter will be given.
Bushay told the magistrate that he will be represented by lawyer Grant Connell.
Marva Camille Fraser, the mother of Kaif, had told SEARCHLIGHT on Monday that she wants justice for her son. In a story published in this week's Midweek edition, the distraught parent alleged that there were three witnesses present when her son was stabbed.
Fraser, who was a national volleyball player and an aspiring member of the British Army, is said to have been impaled with a knife to the left side of his neck at approximately 7:30 pm last Friday.
He succumbed to this wound at the Georgetown Modern Medical and Diagnostic Centre at around 9:10 pm.