Posted on
Youth's British Navy dream cut short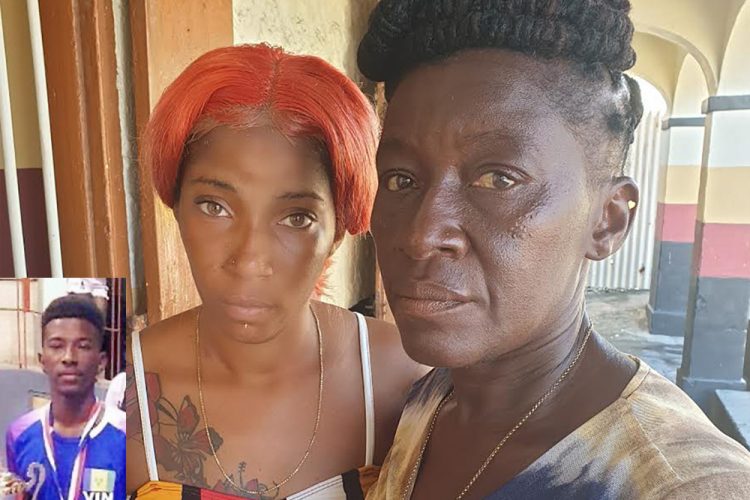 by LYF COMPTON
KAIF FRASER had plans of joining the British Navy and supporting his mother so that she could stop braving the waters between St Vincent and Union Island to make a living.
But instead of fulfilling that dream, the body of the 18-year-old national volleyball player is at the Everready Funeral Home in Frenches.

The Dickson resident was stabbed in his neck around 7 pm on Friday September 11 in his home village. He was rushed to the hospital in Georgetown where he succumbed to the injury.
Speaking to SEARCHLIGHT on Monday in Georgetown, Kaif's mother, Marva Camille Fraser, said she has not eaten since she received the devastating news.
"Up to now since Friday I cannot eat, cannot sleep all I doing is just drinking," Marva told SEARCHLIGHT.
She explained that last week Wednesday, when she returned from Union Island where she makes her living, she and a neighbor, 29-year old Veron Alexander/Bushay, who is also her cousin, had an argument.
Marva said the dispute continued on Thursday with an exchange of words, made worse by the same neighbour starting a fire to roast breadfruit next to where she had hung some clothes to dry.
The distraught mother said that on the morning of the day her son was killed, the same neighbour, as she was leaving for Union Island, raised his hand and said, "reach over safe, I have everything in my hand".
She said when she heard her son was dead, she could not believe it as she had spoken to him at 6:27 p.m., a few minutes before someone told her what happened.
"Kaif was a loving, caring person," Marva commented while noting that he would always talk about going into the military in the United Kingdom (UK) to join his brother Rodel Fraser and supporting her.
"He was always telling me, 'Mommy I can't wait for the army to call me because I tired see you on the sea water. Once I reach in England you don't have to go back on sea water because we will be sending for you," Marva said while holding back tears.
She said her son was involved in a scuffle that ended him with him being stabbed.
She said three persons are alleged to have witnessed her son's death.
The police have charged Veron Alexander/ Bushay.
To add to Marva's distress, when police officers were leaving the scene of the crime with Alexander/ Bushay, Kaif's sister Roshida Fraser, struck him in his face with a beer bottle.
She was arrested and charged with assault, and appeared yesterday at the Georgetown Magistrate's court where she pleaded guilty and gave an explanation.
She was released from custody after her mother paid a fine of EC$400.
Marva said her son's autopsy was witnessed by his father Chris James.
She said she cannot find words to express how she truly feels about her son dying like this.
"He was not sick. Now he by Mills. I am hurt, I am depressed I can't explain," Marva said, while adding that she wants justice for her son, the youngest of her six children.
Roshida, 20, said she already misses her brother as they were very close.