Posted on
Release 2018 Poverty Assessment report – Cummings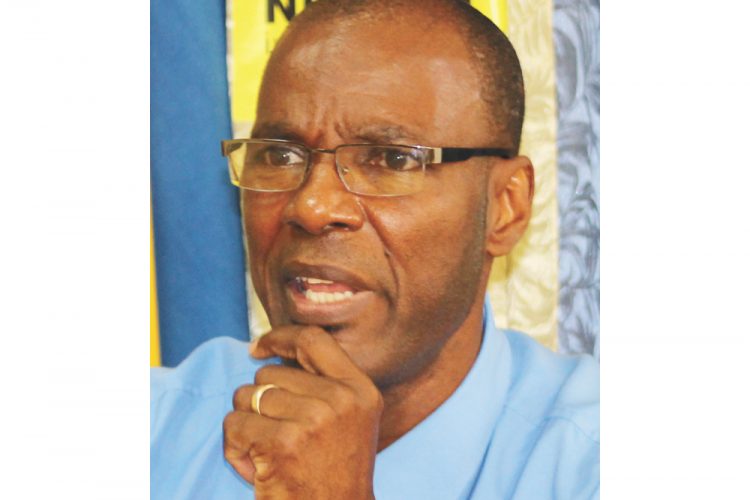 A New Democratic Party candidate is calling on the government to release the 2018 Poverty Assessment report, which he says shows 36 per cent of Vincentians living in poverty.
Daniel Cummings, the NDP's candidate for West Kingstown issued the challenge to Prime Minister Dr Ralph Gonsalves and finance minister, Camillo Gonsalves this week, noting that if they did not release the report, he would.
"Tell the people what the poverty assessment report says before I, Daniel Cummings tell the people the details of that report. I giving you a chance. Tell the people before – na mek me haffi tell them meself, yo na go like it…it better for you if you tell them, yea?" Cummings said during his party's "Monday Night Live" programme on Facebook.
A Poverty Assessment is usually done every 10 years to assess the levels of poverty within a country and the areas where it is most prominent. Government will then use the data generated to formulate projects that will help in the reduction of poverty.
Cummings noted that the Assessment done in 1998 under an NDP administration reflected 36 per cent poverty. He added that the assessment in 2008 under an ULP-led government revealed that poverty in this country was at 30 per cent.
The parliamentarian is claiming that the latest report which was done in 2018, shows that poverty has now increased to the same place it was in 1998.
And Cummings accused finance minister, Camillo Gonsalves of lying in Parliament when he was asked about the Poverty Assessment report.
"…They have received a report, a poverty assessment report for quite some time now. They refused to make it public.
They keep dancing on the head of a pin because the data is so damning, they are afraid to reveal it," he said. "All normal societies do this. I mean is our taxpayers money paying for the study. It is information about us. It is not for the ULP. It's for the people of this country."
The West Kingstown representative noted that the assessment was done two years ago and he proffered that poverty has increased substantially above the 36 per cent due to factors, which include the impact of COVID-19.
He also described several aspects of the report as intriguing, noting that it will educate people on the status of poverty in specific areas of the country and the reasons for "such a stark difference".
"I dare you Ralph Gonsalves, make the poverty assessment report public. Just as you didn't want the drilling equipment to leave the country until after elections, you trying to bury the poverty assessment report until after the election," Cummings said. "But hear ye, you can't hide it from everybody. So if you know wa good for yo Ralph, release the poverty assessment report which was paid for by the people of this country and the people want to know."