Posted on
3 detained in Arnos Vale robbery probe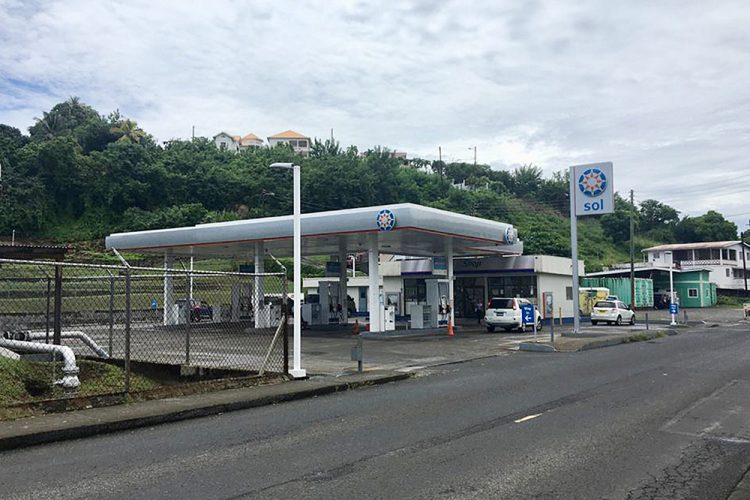 No one was hurt during a robbery which took place at Wilson Enterprises Inc (Sol Gas Station) in Arnos Vale last Friday afternoon.
Christa Wilson, the managing director of Wilson Enterprises Inc told SEARCHLIGHT that he could not give detailed information on the matter, but that workers were traumatised by the incident.
While he was not there when the robbery happened, he said CCTV footage shows three men entering the service station with guns and approaching the desk where the register is located, looking for cash.
The managing director also said workers told him that it happened very quickly, spanning between three to four minutes.
A release from Police dated August 30 said a criminal investigation has been launched into three robberies which occurred on Friday, August 28. This includes the robbery at the gas station, where robbers are said to have escaped with EC$1,626.
The release also said robbers escaped with EC$1,500, the property of a resident in Arnos Vale and EC$180 and a bag valued EC$80, the property of a resident of South Wood.
"The investigations so far have led the Police to detain four men in custody in relation to the commission of these offences," a release from the police said.
One of the men has since been released, a police source told SEARCHLIGHT.
The three men still in custody are Noval Sayers, 32 years Labourer of Brighton, Kyle Ragguette-Francis, 27 years Labourer of Long Wall and Diallo Small, 31 years Businessman of Frenches.
"Anyone with information that can assist with the investigation of these crimes are asked to contact the Calliaqua Police Station and/or the Officer in-charge of the South Central Division at following telephone numbers: 1 (784) 458-4200 or 1 (784) 457-5459; Assistant Commissioner in-charge Crime at 1(784) 456-1339; or any Police Station or Police Officer you are comfortable with. All information received would be dealt with confidentially," the release from the police said.