Posted on
Murray's Village man killed in two-car smash-up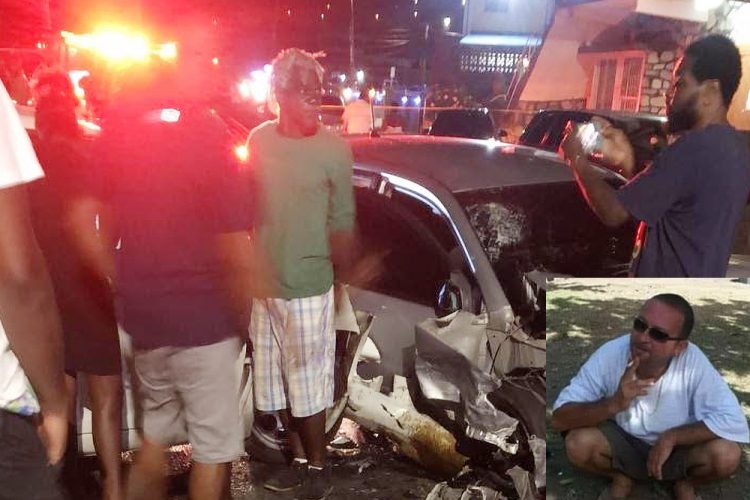 A businessman of Murray Village was killed early Saturday morning in a motor vehicular collision at Arnos Vale.
Lamont 'Whiter' Dickson, also known as Monty was killed at about 2:15 am when the vehicle he was driving – R9866, owned by Khalique Haywood of Kingstown, was involved with a collision with motor vehicle R4359 owned by Kenmore Robertson of Riley and driven by Azeilo Jack of Riley.
A police report said both vehicles collided while travelling in opposite directions within the vicinity of the entrance to Public Works Department, Arnos Vale. Both vehicles were extensively damaged.
"The occupants of motor vehicles R4359 and R9866 sustained injuries about their body while the driver of R9866 lost his life. The matter is presently under investigation. A postmortem is to be performed on the body of the deceased," the release from the police said.
The public assistance in this investigation is being solicited. Persons with information that can aid in the investigation are asked to contact the Superintendent in-charge of the Traffic Department at Telephone # 457-2408 or 457-1211 ext. 235, or any police station.
Calls would be treated confidentially.