Posted on
Broadcaster dies while hosting Early Morning show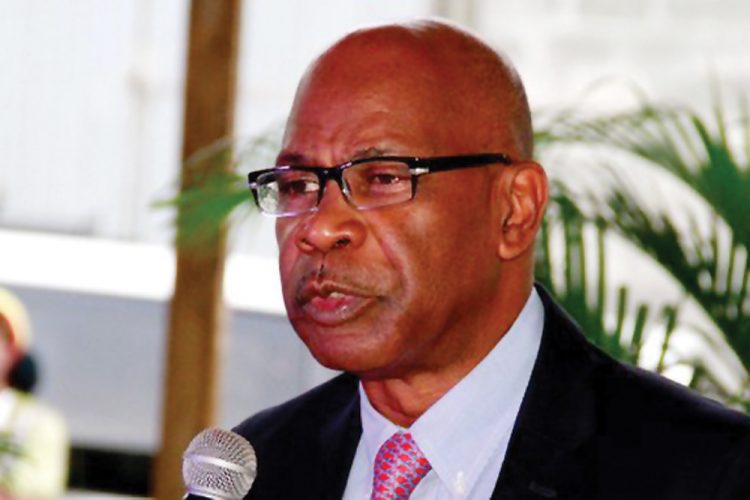 Well-known public relations practitioner and broadcast journalist Samuel Jerry George died suddenly at his Cane Garden home on Tuesday, August 4.
He died during the broadcast of his week-day magazine programme 'Early In The Morning' which he hosted on Facebook.
His body was discovered by his wife Valerie, who in a Facebook post said: "I am still in Shock, came home at about 7:20 am and met my Husband Jerry George on the floor DEAD."
The veteran broadcaster had introduced his programme at 6:00 am, then after greeting his audience, he handed over to his guest and assistant producer Beverly Sinclair.
His last words were: "I will step out of the frame, eh, okay. You go ahead."
After coming off screen, George never re-appeared on camera. Twenty-nine minutes into the programme, Sinclair said: "I don't know where my host is, he has abandoned me, I want him to come back at this point…"
George did not respond, and Sinclair continued with the programme for another 15 minutes, after which she signed off, and the screen went blank.
The programme remained live online for another 90 minutes before it was cut off.
In an interview with SVGTV on Wednesday, Sinclair said when George said he was going to step out of the frame, she expected he would soon be back.
"Then I went through my entire story that he had asked me to share and then I realized that he hadn't come back and I kept cueing for him to come back, until I said, 'now where is my host, I think he has actually abandoned me'.
"And I didn't realize that he had abandoned me, although not deliberately of course, but I didn't know what had happened at that point, so I signed out the programme and just left it there."
Sinclair said after not hearing from George for another hour, she contacted his family, who told her that "they were actually at the house with the medics, with the police, because of what had happened."
George was well known throughout the region as a public relations professional and political commentator, but he worked first as a technician with telecommunications giant Cable and Wireless.
After a few years, he opened his own computer business, providing hardware and software support and giving computer lessons.
It was during those years that he provided technical support to Searchlight during the newspaper's infancy, assisting with production and taking diskettes of the laid out newspaper pages on Thursday mornings to the Nation newspaper in Barbados for printing.
In the late 1990s, when the Government began granting FM broadcasting licenses to the private sector, George became involved in radio commentary and broadcasting.
And when telecommunications company Digicel set up shop in St Vincent and the Grenadines in 2003, George joined its staff from inception, rising to the post of regional public relations manager.
"He was a people person. His jovial demeanor never belied his forward-thinking and impacting nature. He became a significant contributor to the Digicel brand as he played an integral role in getting Digicel out to the people," Digicel said in a post on social media.
The company said although George "stepped away from the role as regional public relations manager a few years ago, he never left the Digicel family.
"Over the last 10 years Jerry has remained loyal to the team and was always there for us."
The opposition New Democratic Party in a release said: "In Jerry's passing, our country has lost an outstanding son.
He was an invaluable resource, who used his broad knowledge and high profile to advocate tirelessly for economic development, social justice, and democracy in SVG and the wider Caribbean."
At the time of his death, in addition to hosting his "Early in the Morning" broadcast,George was a contributor to the OMG in the Morning show on Boom 106.9 FM.
George is survived by his widow Valerie, children Shara and Darryl, grandchildren, his mother, brother and sisters, other relatives and friends.