Posted on
Zero tolerance for fraud – BOSVG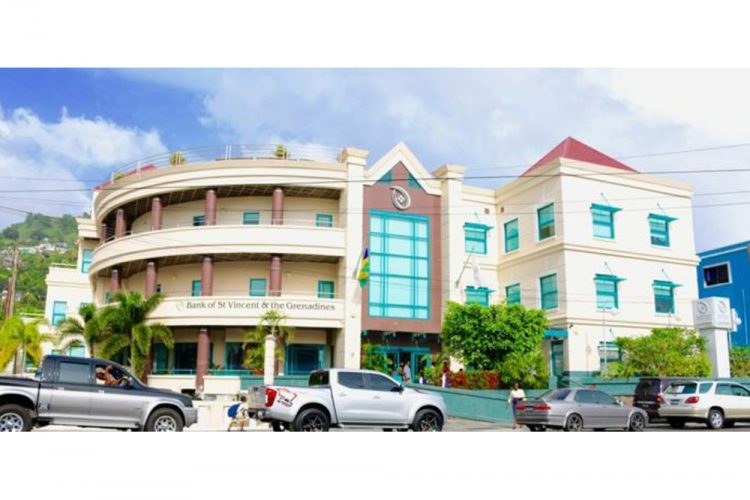 by Katherine Renton
When it comes to any kind of fraud, rather than dealing with matters internally, the Bank of St Vincent and the Grenadines (BOSVG) will call in the police without hesitation.
"We have zero tolerance for misappropriation in the bank and anybody who is involved in these things, we get the police involved right away," a senior official asserted less than one week after the institution called in the police on Friday, July 24, believing one of their employees to have stolen $389,155.95.
An employee of the BOSVG has since been charged along with a member of the public, for theft of the bank's property.
The former bank clerk of more than 17 years has also been accused of false accounting. The two were also charged under the Proceeds of Crime Act yesterday.
Authorities say that a significant portion of the funds alleged to have stolen were recovered.
The BOSVG suspended this employee last Friday, and terminated their contract with her as of this Monday, July 27.
"The vast majority of our employees are honest people, they work hard, but you're always going to have one or two who are going to test the systems that you have in place," the official commented generally.
He stated that it isn't an unreasonable expectation to have that all bank employees should be honest people but, "…you don't have control over that sometimes".
The BOSVG processes an estimated 150 million dollars worth of transactions on a monthly basis, the banker stated, in reiterating that there will always persons who test the system.
"We are constantly looking at our systems and procedures and where we have to make adjustments we will make adjustments," he noted.
The official said that the bank may have taken a different stance in the past, perhaps in cases where employees had been working with the bank for a long time.
"You want to try to work it out but I think it's important for us to send a very strong message," the senior official stated.
Therefore, when it comes to any kind of fraud, "whether it's something from outside, or something from inside, we're going to get the police involved, and we're going to move very quickly on those matters."
Using the recent incident as an example, the banker said that in the past they may have contacted the person alleged to be involved, and "tried to work out some sort of arrangement." However, last Friday, the first thing they did was to call the police.
The senior banker reassured that the bank's internal controls remain strong.
"We've just concluded our audit of the 2019 financials where our external auditors, based on their audit, and again, in their management letter, have not found any major issue or any issue for that matter, with our internal controls," he said.
He mentioned that they have fully functioning audit and risk departments.
"It's very difficult for someone in this day and age to get away with significant fraud," the senior banker opined, whereas 20 years ago there may have existed gaps "where you didn't have fully functioning audit departments, fully functioning risk departments which are separate."
In the current system, "you have a lot of people looking at transactions and behaviour from different angles," he noted, adding "but that will not prevent people from trying. It's never going to prevent people."