Posted on
Returning nationals complain of high cost of quarantine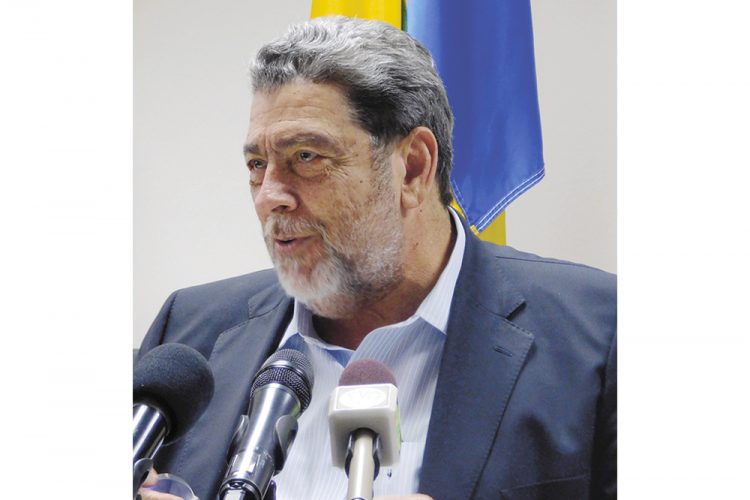 One person who arrived on the American Airlines flight out of Miami last Saturday has been reported to police for breaking a mandatory quarantine order, while others who complied are complaining bitterly about the cost they must pay for accommodation.
A release issued yesterday by the Health Services Subcommittee of the National Emergency Committee said of the 140 persons booked to arrive in SVG from Miami, only 95 were assessed to have complied with all of this country's COVID-19 protocols and were allowed to board the flight.
"Ninety-four persons complied with the order. One person is considered to have broken the quarantine order and has been referred to the Royal St Vincent and The Grenadines Police Force," the release said.
The protocols, which were revised a week prior to the flight, say that persons travelling from the USA, whether direct or transiting from neighbouring countries, must arrive with a negative COVID-19 PCR test result and proof of a reservation in a Tourism Authority/Ministry of Health approved hotel for five nights.
But many returning nationals have taken to social media to express their displeasure of the substantial amount of money they have had to spend on hotel accommodation.
One woman posted a photo of her receipt for EC$1195 for five days at one of the approved hotels.
"I don't mind the people quarantining but it should not be on the people expense," one person commented under the photo.
"When I pay this hotel bill, I can't pay my car license, I can't pay my insurance, I can't pay other things," another person told SEARCHLIGHT.
A video of persons also checking into another hotel has been making rounds on social media.
In the video, the returning Vincentians complained about the US$120 they were being made to pay for the five-day stay, which they said did not include meals.
Some were not clear about why they should quarantine at a hotel as they had their own homes and lived alone.
"What happen to all the money the government get from overseas? They couldn't use that to help us?" one person asked SEARCHLIGHT in a WhatsApp voice note.
"Unemployed…have to find money to pay," one man said, adding that he did not have the US$120 daily charge, which does not include food.
"I come to bury my mom and I can't go my mom funeral," one man said.
Another male in the video said he was a student and did not have the quarantine funds.
The passengers arriving from the US said they were told of the quarantine procedures after they had already purchased their tickets.
The persons in the video also said their passports were taken and would not be returned until they paid their hotel bill.
Yesterday, speaking on Star FM, Gonsalves said as early as Monday July 20, Chief Medical Officer (CMO) Dr Simone Keizer-Beache published the new protocol, so the complaint that persons did not know about the new protocols is absurd.
He said a minority of persons caused the protocols to be changed because of their recalcitrant behavior. The Prime Minister said the circumstances warranted the ramping up of the protocols.
"On Wednesday morning of the 22nd I was reading out those protocols on NBC Radio so when they saying is last minute, I know is not last minute," Gonsalves said.
He said Miami, where the AA flight originated, is one of the epicenters of COVID-19 so we must take the necessary precautions.
Gonsalves noted also that some persons made reservations at hotels so that they could get on to the AA flight, but later cancelled the reservations. He claimed a worker at AA in Miami also let a few persons board the flight without reservations.
"If you say you don't have any money, the government will tell the hotel we will pay, but the authorities must take your passport so we will see if you don't pay it what will happen to your passport," Gonsalves said.
According to the revised protocols for persons travelling from the US, individuals will be tested for COVID-19 before release from the quarantine approved hotel and will continue quarantine in an approved home/facility for a period of nine to 16 days for a total of 14 to 21 days at the discretion of the Port Health Officer.
Persons caught breaking quarantine in SVG are liable to a fine of EC$2000 and six months imprisonment.