Posted on
Luta's 23-year-old nephew dies in car accident in Canada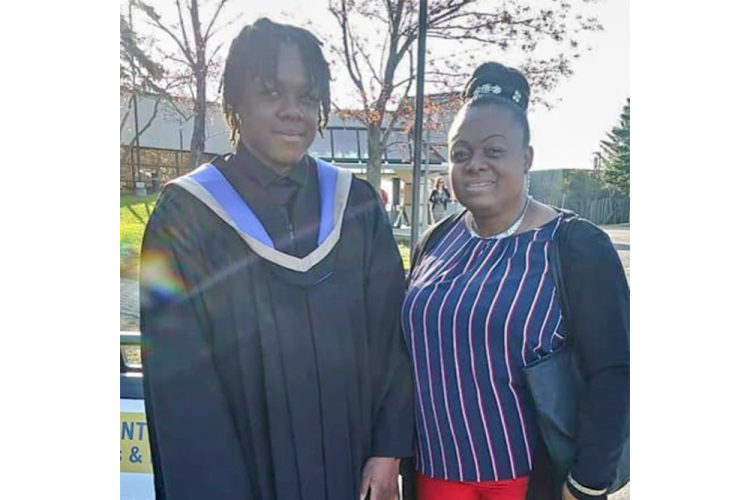 JASON MCINTOSH, a 23-year-old Canadian with Vincentian roots, died in a motor vehicular accident in Canada on Sunday.
Jason is the son of Vincentian Petraun McIntosh and the nephew of entertainer and cultural ambassador Rondy "Luta" McIntosh.
Petraun, originally from Calliaqua, migrated to Canada over 15 years ago.
On Monday, Rondy said his nephew was in the back seat of an Audi car when it crashed. Jason had recently graduated from university and had spent the day with friends.
CP24 online news site reported on Sunday that one man died, and three others were injured after a two-vehicle collision in Scarborough.
Reports are that emergency crews were called to the intersection of Lawrence Avenue East and McMillan Avenue just after 6 p.m.
"Sgt. Orang Momeni from Traffic Services said an Audi was travelling west on Lawrence Avenue at a high rate of speed when it lost control and entered the eastbound lanes, colliding with a white Jeep.
"As a result, the Audi split into two pieces," Momeni said in the CP24 piece.
Online images showed the front half of the Audi lying on the north side of the road and the other half resting across the street on the lawn of a residence. A few metres away, the jeep is seen on the sidewalk with extensive front-end damage.
"From video footage that we're able to view, it appears that this (Audi) was passing others at a very high rate of speed.
"You have a large debris field. And that alone shows you that the speed that was involved here was very high," Momeni
told CP24 while adding that Jason was pronounced dead at the scene.
The male driver of the Audi and the female driver of the Jeep were rushed to a trauma centre in serious condition while another passenger of the Audi was taken to a local hospital with minor injuries.
The investigation is still ongoing.
"I would like to officially let people know we have lost a family member in a car crash in Canada.
"We just want persons to keep the family in their prayers as it is really a tough one when family members are having difficulty travelling to be at Petraun's side. Thank you to all who went to be at her side including the Richards Family and Consul General Fitz Huggins," Luta further commented.