Posted on
Bound watchman chopped to death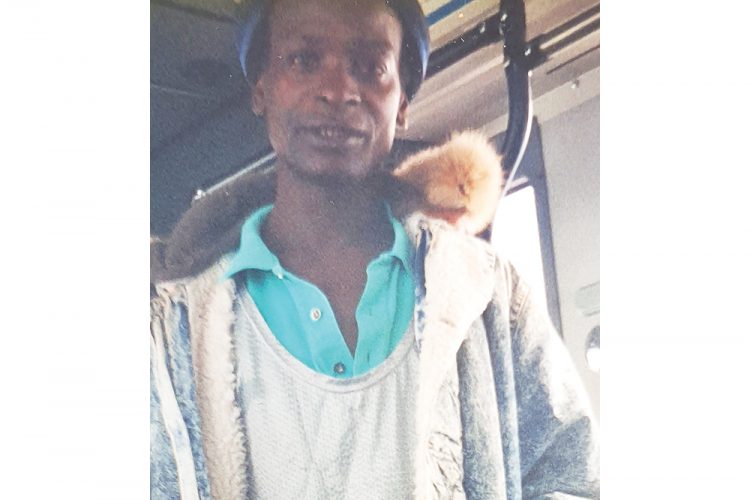 With the killing of watchman Henry "Farmer" Neverson, a woman has lost her companion, a family the breadwinner, and a nephew someone to whom he could have turned for advice and support.
On Tuesday morning, a staff member of the Windsor Primary School at New Montrose found Neverson dead when she arrived for work.
The 57-year-old New Montrose resident, who had been the night watchman at the private school for the last two years, was found bound, with what appeared to be chop wounds about his body.
He was pronounced dead at the scene by the District Medical Officer (DMO).
Gill Francis, Neverson's girlfriend of seven years said when she woke up on Tuesday morning and saw that her lover's sheep were still at home, she suspected something was wrong, as he would normally take them to graze between 5:30 to 6:00 am daily.
She said she left for work and later received a call from the police telling her to come to the school.
"When I went there, I meet a lot of police and I ask what happen to him and they said the principal for the school found him dead," Francis explained.
"I feel hurt, very hurt," stressed Francis who added, "but God knows best."
She described Neverson as a "good" person who would argue passionately over politics.
"And nobody can't do him anything and he take it, that is how he stop," she said, while noting that he supported the home well and was a hard working man who would "do anything for anybody."
She said Neverson was all rounder who would make seasoning for sale, sell coals and coconut oil, cut grass and other things to earn a living.
Reports are that a microwave was stolen from the property and a cutlass was found at the scene.
"I feeling real hurt inside because that is my hand and foot. Don't mind we use to have we little up and down, he use to always support the home," said Francis.
Neverson's nephew, who gave his name as "Ashton", said his uncle would usually give him advice.
"He always encourage me to keep out of trouble and I thank him a lot for that. He encourage me to work hard," said Ashton.
The distraught man said he thinks too many persons are doing desperate things because they do not have jobs. He is also of the opinion that many youths are influenced by television and as a result commit crimes.
Investigators are seeking the assistance of the public in obtaining any information that will lead to apprehension and prosecution.
Persons with information are asked to contact the Assistant Commissioner of Police in charge of Crime at 1-784-456-1339 or the officer in charge of the Criminal Investigations Department (CID) at 1-784-456-1810 or any police officer or police station they are comfortable with.
All information will be dealt with confidentially. Investigations are ongoing.