Posted on
OAS calls on Guyana President to hand over power to PPP/C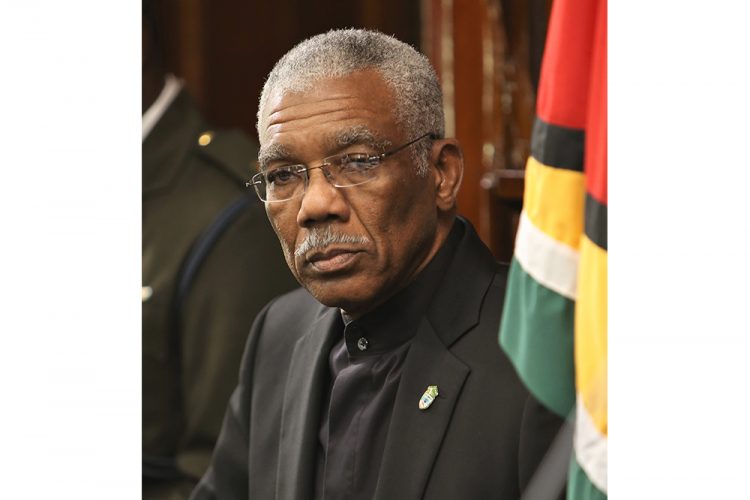 The Organization of American States (OAS) is calling on the head of Guyana's elections commission to declare the country's opposition the winner of the disputed March 2 regional and presidential vote, and for President David Granger to hand over power to allow "the legitimately elected government to take its place."
The OAS made the call yesterday while welcoming the findings of an observer team from the 15-member Caribbean Community, or CARICOM, and following the contention by the country's chief elections officer that the elections should be thrown out due to irregularities.
In his report on the 33-day recount, submitted Saturday to the Guyana Elections Commission, Chief Elections Officer Keith Lowenfield said the results do not meet the standard of fair and credible elections. He cited multiple allegations of irregularities.
The elections commission began meeting yesterday to consider his report as well as that of CARICOM, which issued a 152-page document on its findings and recommendations.
CARICOM's three-member team, which scrutinized the process, said while there were "some defects" and "irregularities," like missing elections documents, the recount of the ballots cast — which it argues was more of an audit — reflects the will of Guyanese voters.
"The actual count of the vote was indeed transparent," CARICOM said in its report, which states the Guyana Elections Commission should declare the winner.
The OAS said Lowenfield's contention that it cannot be ascertained, in each of the 10 electoral districts, that the results meet the criteria of free and fair elections, "is astonishing."
"The report submitted by Lowenfield records multiple 'allegations' of irregularities by a contesting party in each District, which are then used as a basis for determining that the electoral process in each of the ten Districts was not credible," the OAS said. "There is little evidence in the CEO's report of efforts to investigate or otherwise address any of the alleged irregularities presented. His contention that the entire election be set aside on this basis alone is astonishing."
The highly charged election pitted Granger's governing A Partnership for National Unity/Alliance for Change (APNU/AFC) against the opposition People's Progressive Party/Civic.
Divided along racial and ethnic lines, the opposition is a mostly Indo-Guyanese coalition of opposition parties led by former President Bharrat Jagdeo. The PPP/C ruled Guyana for 23 years before losing to Granger and his mostly Afro-Guyanese coalition in the 2015 presidential vote.
While Granger has said he would accept the results of the recount, he has since raised questions about its credibility, leading some to believe he may try to stay and challenge the process in the courts.
One of South America's poorest countries, Guyana is on the verge of becoming one of its wealthiest nations with the recent finding of oil reserves off its coasts. This has not only raised the political stakes in this year's race, but also raised concerns given the country's geographic location.
The OAS on Monday called for the will of the people in Guyana to be respected.
"Elections are held to determine the will of the people and once the people's wishes are clearly stated they must be upheld — not only in instances where they favour the incumbent," the OAS said Monday in a statement. "In this case, the results published in the report of the Chief Elections Officer himself make it clear that the opposition PPP/C has won the favor of the majority of Guyana's eligible voters. Their will must be respected." (Miami Herald)