Posted on
Driver dies after accident at Campden Park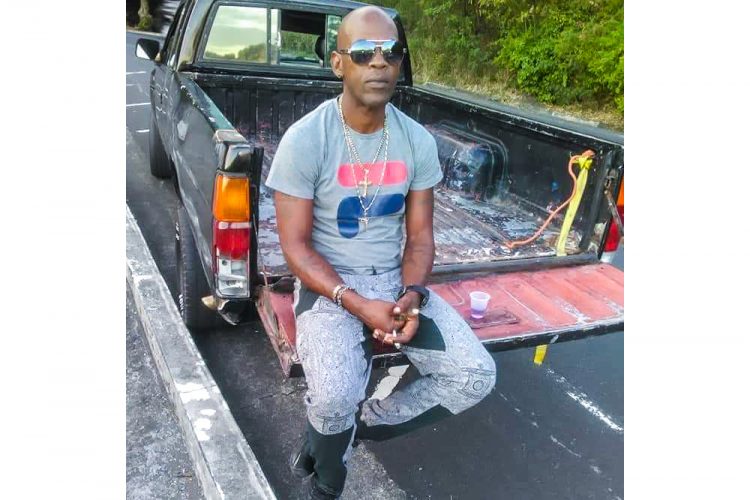 Sean "Old Dog" Samuel has been described as a man who loved to party, dance, and tell jokes.
Samuel lost his life on Sunday morning around 1 o' clock when the jeep he was driving overturned close to his home at Campden Park.
On Monday morning when SEARCHLIGHT visited the community where Samuel grew up, his friends and relatives who were around were visibly shaken up.
"We feel a how…mister just love party and enjoy he self," said Samuel's cousin Romano "Bubble" Hillocks.
Hillocks said while he was not on the scene when the accident took place, he was told that Samuel tried to roll start the vehicle after which it overturned and crushed him.
He said he was sleeping when he got the call and when he arrived at the scene, he was shaken up by what he saw.
Samuel was eventually taken to the Milton Cato Memorial Hospital (MCMH) by ambulance and was later pronounced dead.
Kenneth "Bling Dog" Bobb said Samuel, his uncle, was a good man. He said he feels badly about what happened and that Samuel is already missed in the community.
David "Blucher" Connell said Samuel was his friend and it was "surprising" what happened to him.
"I know thing does happen, but this was unbelievable," said Connell who said Samuel had a "bright future".
"He was an irie youth, a youth with real love. A lot of people might say something different, but he was an excellent youth, make me laugh," said Connell.
Samuel, 49, was the father of three and operated a small trucking service. He was known for his dancing and would normally show off his skills at events.