Posted on
Mom, daughter stuck in Cuba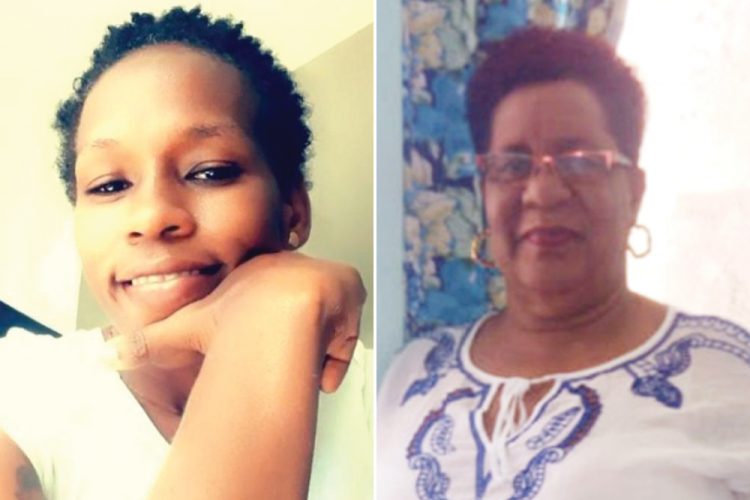 by Lyf Compton
COVID-19 continues to negatively impact peoples' lives and one such situation is the position in which Kerene Isaacs and her daughter Rashaika "Ungi" King find themselves.
The duo are currently in Cuba where King underwent a surgical procedure to address breathing issues. The mother daughter duo arrived in Cuba on March 3, King had her surgery on April 7 and left the Cuban medical facility on May 12.
The surgery was fully funded by the government of St Vincent and the Grenadines (SVG) their accommodation in Cuba is also being paid for by the government.
But Isaacs and King say they are ready to leave Cuba, as the lack of basic supplies like an adequate amount of drinking water, food and sanitary items is creating a problem for them.
On Wednesday, Isaacs told SEARCHLIGHT the main issue is that they did not expect to remain in Cuba for more than a month and as a result, they have run out of money.
Isaacs said she has seven children and she is afraid that when she gets home, her utilities will be cut as has already happened to her daughter who herself has four children.
"There is no food in her (King) home and her light done cut so they (King's children) gone by me.
"We really need to go home because this is a terrible situation," Isaacs said via WhatsApp on Wednesday while appealing to
the public for help.
She said the government is paying for their room and board and most basic needs, but they need money of their own to live comfortably.
"She (King) was expected to do a second surgery but there is no money to do the second surgery," Isaacs added while stressing that they are thankful to the government for facilitating the first surgical procedure.
Isaacs, a watchman said they cannot drink the water in the pipes and the supply of bottled water they are given is inadequate.
"We don't have nothing to wash clothes…the food is horrible," Isaacs said while noting that in one instance, they saw a waiter scraping leftovers from other persons' plates after which he brought it to them.
She said they complained to management and the food was replaced.
"We not getting any good treatment here…we don't even have sanitary napkins, no roll-on," Isaacs said.
She however noted that SVG's ambassador to Cuba Ellsworth John has been looking after them by bringing water and he paid the hotel bill when they were locked out of their room last Tuesday for the second time since their visit.
"We well want to come home because when the bottle and a half water done, we don't know where to get water," said Isaacs who however noted that before their move to the hotel, the care they received at the medical facility was second to none.
"We did not know that we had to pay for drinking water because at the hospital, you get everything…
"One time at the hotel, we get thirsty and I went downstairs and ask for water at the cafeteria and they said "no" we have to buy because that not in the package and the water from the pipe can damage your kidneys," said Isaacs who added that she was given money by a stranger to purchase bottled water.
Commenting, King said her surgery was made possible when lawyer Jomo Thomas approached the government and they agreed to help.
She said she is now entertaining the idea of suing the surgeon in SVG who did an earlier surgery on her as she was told in Cuba that the surgery done in SVG seems to have made things worse, not better.
"After the first surgery, I came real small and the (Cuban) doctor said if I stayed two or three more months without coming to Cuba for this surgery I might be dead, because I wasn't getting enough oxygen," said King who added that she is grateful to the government.
She, like her mother, is asking the public's assistance.
Speaking to SEARCHLIGHT on Wednesday, Ambassador John said Isaacs and King are stuck in Cuba because the country's borders are closed and so are the borders of other countries that have connecting flights to SVG.
"I know it is a very difficult situation for them as you can imagine as they did not anticipate staying here for more than one month," John said while stressing that the duo will be on the first available flight home.
He said they are Vincentian nationals and as a result, SVG's government is responsible for them while they are in Cuba.
"There is nothing, we can do at this time," the ambassador stressed while adding that there are also 61 Vincentian students in Cuba that the government is responsible for.