Posted on
7 Royal Caribbean Crew Test Positive for COVID-19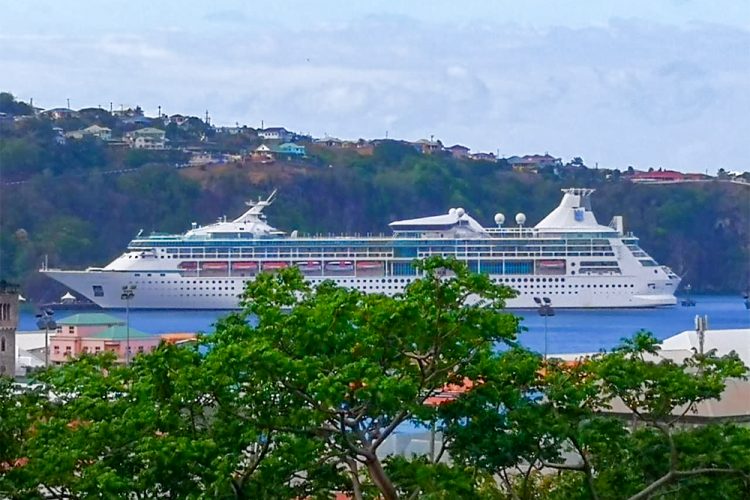 This country has recorded seven additional COVID-19 positive cases, following repatriation of Vincentian crew members from the Royal Caribbean Cruise Line this week.
A release from the National Emergency Management Organisation (NEMO) said the additional seven cases are among 77 PCR results from the Caribbean Public Health Agency (CARPHA).
"The new positive cases, all of whom had previously tested positive on rapid antibody tests, are from 65 tests belonging to Royal Caribbean Cruise Line (RCCL) crew members who arrived here on Tuesday, May 26 on the Vision of the Seas," the release said.
It also said that "the remaining 58 test results received on Wednesday, May 27, for the RCCL crew members were negative. There are 292 PCR results still outstanding for the RCCL crew members".
Following the arrival of seafarers in St Vincent and the Grenadines on Tuesday, it had been reported that 29 of the 356 persons that returning nationals had tested positive for COVID-19 exposure.
Dr Roger Duncan, this country's Medical Officer of Health, while speaking on VC3's Round Table Talk programme, explained that the 29 seamen, who were tested using rapid tests, were positive for exposure to the virus.
He added that "they were positive either for IgG antibodies or IgM antibodies or in some cases both".
SEARCHLIGHT understands that IgG antibodies are known to remain in one's blood after an infection has passed and they indicate that one may have had COVID-19 recently and have developed antibodies to protect from future infection.
On the other hand, IgM antibodies are usually produced in the first instance when a virus attacks the immune system.
According to research, when IgM antibodies are detected in an individual, it can mean that the person may still be infected or has recently recovered from the COVID-19 infection.
Duncan said that health officials were worried most, by the persons who tested positive for IgM antibodies.
"If it is recent, then the main thing is to establish whether or not these people were shedding the virus and therefore whether or not they were infectious and whether or not they place a public health threat to other people around them. That was important for us to establish and that's why they went into isolation," Duncan said.
St Vincent and the Grenadines has now recorded a total of 25 COVID-19 cases, 11 of which are active cases.
NEMO's release said all of the active cases are in isolation and the RCCL crew members who tested positive on the rapid test but negative on PCR will remain in a government approved quarantine facility, until a second PCR is conducted.
And crew members who tested negative on both rapid and PCR tests "will be allowed to disembark, to continue strict quarantine in approved private accommodations (their homes or privately rented apartments), when results for all crew members have been received".