Posted on
Gas station fire claims two lives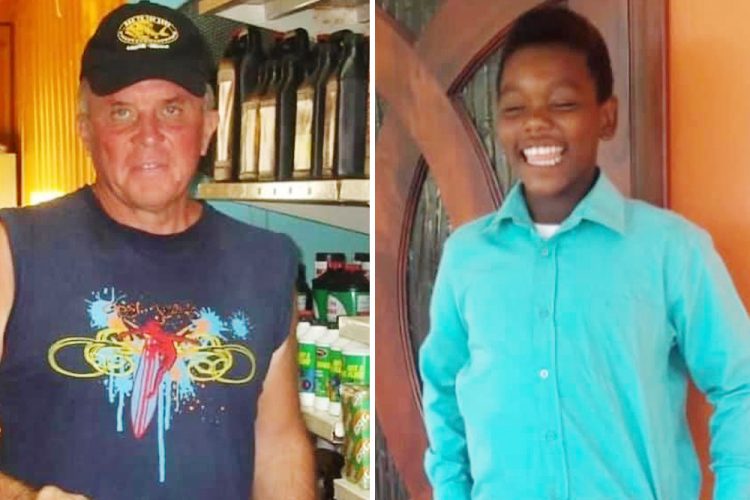 The Tuesday, May 19 fire that destroyed Union Island's lone gas station and took the life of two residents should be an eye opener on how fuel is managed in the Grenadines.
"We have learnt a very serious lesson here in the Grenadines particularly with the management of fuel and things of that nature," Director of Grenadines Affairs Edwin Snagg said yesterday, while speaking on We FM.

On Sunday, owner of the UniGas petrol station in Clifton, Freddy Naert, 72, and 12-year-old student Lindini Neverson succumbed at the Milton Cato Memorial Hospital (MCMH) to injuries sustained in the fire.
Later on Sunday, the third victim, Shaniqua "Azaria" Alexander, 17 was airlifted to Trinidad and Tobago (T&T) for medical attention.
Snagg said that certain protocols were not in place at the petrol station and what happened is something that must never be repeated.
He also said that it was a "sad and gloomy time" on Union Island as the two burn victims died less than one hour apart.
He noted that Union Island is approximately four square miles in area and the connection between people is tight, so there is a lot of sadness.
Snagg also used the opportunity to condemn persons who are spreading falsehoods on social media.
He said state agencies played a critical role in the evacuation by the Coast Guard of the burn victims from Union Island to the Milton Cato Memorial Hospital (MCMH) and Alexander has now been flown to Trinidad with the assistance of government.
Snagg also noted that arrangements were being made for the three patients to be hospitalized at the burn unit in Martinique at a cost of EC$450,000 per person, but there were some issues including the fact that Martinique does not accept patients whose burns exceed 40 per cent of the body.
Naert had first degree burns; Neverson, second degree burns while Alexander has second and third degree burns. Neverson is said to have developed respiratory issues.
Snagg said if the burn victims had been sent to Martinique, they would have had to have been transferred to France and that would have been problematic in light of the Covid-19 pandemic.
He said Prime Minister Dr Ralph Gonsalves contacted T&T's Prime Minister Dr Keith Rowley and the flight to the twin island republic was authorized, despite that country's borders being closed.
The fire has left Union Islanders without access to fuel on island to refuel their vehicles and boats and Snagg said that some persons have been taking the initiative to bring petrol from Canouan.
He said that he has held discussions with the authorities on Carriacou about making fuel available to Union Island, but certain things must be put in place for this to happen.