Posted on
Find money to bring home students – Opposition Leader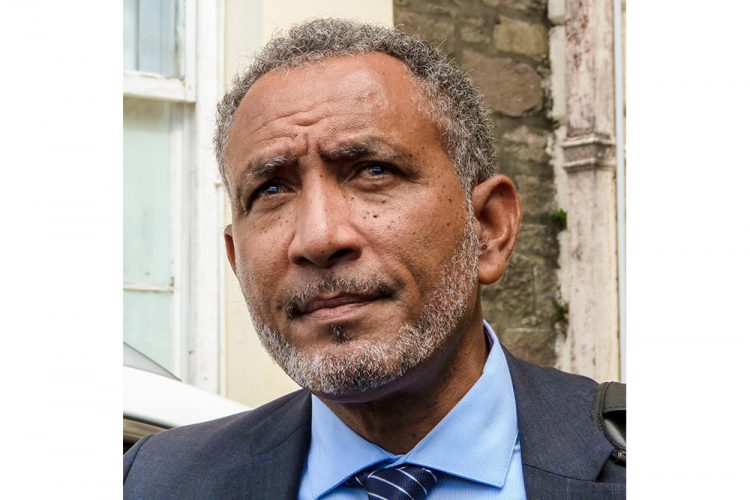 If the government could allocate more than $2 million to LIAT for COVID-19 relief, they should be able to do the same for Vincentian students in Jamaica seeking to return home.
Opposition Leader Dr Godwin Friday expressed this view yesterday on the New Times radio programme, when he described as "unacceptable" the government's position on the return of students pursuing studies in Jamaica.
Approximately 72 students are hoping to return home, and regional airline LIAT has proposed a chartered flight for 56 of these students, at a cost of US$75,000.
This means that each student will be required to pay approximately US$1339, about three times what they would normally pay for a one-way flight home.
"We should be able to find money also to assist the students because they are affected. That's what COVID relief was for. They are affected directly by the COVID crisis and to expect them to pay a minimum…of US$1339 as a minimum to travel one way from Jamaica home, that is outrageous, that is unacceptable and I think…the government should assist them," Friday said.
The opposition leader also posted a video on the New Democratic Party's official Facebook page on May 8, questioning why the government was "pinching pennies at the expense of stranded students when Parliament approved $2.7 million for LIAT in the COVID-19 stimulus".
And while speaking on radio yesterday, May 11, Friday said it was unfair to the students to be asked to pay such an exorbitant fee, especially when they have budgeted a certain amount of money for the school year.
He added that some governments in the region have covered the cost so that their nationals could return home while others are negotiating other payment plans.
He said in the case of SVG, it is being said that the flight will not take off unless the money is committed upfront.
"So what are we going to do? Leave the students there? They have expenses as well in Jamaica and they have the students in Cuba as well. They are also complaining about the circumstances of finding supplies and so on. It's becoming more difficult. All over the world, we're having difficulties with meeting material needs," Friday said.
He said that the most students should pay is US$400, which is what they would pay under normal circumstances.
"In fact, the students have indicated that…they are quite willing to pay what they normally pay outside of the COVID crisis and if they are willing to do so…that's the most we should expect of them and the least that the government can do," Friday said.
He added that there's an uncertainty about when classes for the students will resume and whether it will be face-to-face or online.
And if it is that lessons will be administered online, the opposition leader believes that the students should be able to do so in the comfort of their own homes in SVG.
"School is supposed to be closed on I think on the 15th… less than four days and I think we should turn our attention and ensure that they should be able to get home," the opposition leader said.
Prime Minister Dr Ralph Gonsalves also spoke briefly on the issue yesterday on Star FM.
He said that getting the students home from Jamaica was still a work in progress.
The prime minister also said that he received correspondence from Cuban authorities advising against students leaving the country to return home.
"…They will not complete their year because they are reopening the schools, the universities, and go down to July.
And so the last 60, 90 days of the programme, it's very important for their exams and if they don't pass their exams, if they're not there to write the exams, they would have to repeat that year and they can't guarantee the scholarship will continue," Gonsalves explained.
He said he will discuss the matter with Ellsworth John, this country's ambassador to Cuba. But Gonsalves said it may be in the best interest of the students in Cuba to stay there.